Join me on my transformational journey of learning to shift my mindset, allowing me to choose myself first as I take my power back.
It's all about being surrounded by people and things that motivate, inspire, and support me for a life full of joy, clarity and confidence. I'm ready for my breakthroughs!
Maybe, my words will inspire you to choose you, too.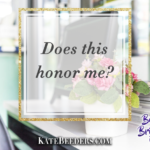 For me, now, as I break through to this next level, there is a lot of bringing things into my life that create feelings of joy and happiness while pushing out things that stress me or that I dislike.  Sometimes, it's easier than expected and other times much more difficult as I discern what is truly (not) aligned and what might be fear-based. 
read more