What if we're miscast in a role?
Think about this for a minute.
I saw "Hello, Dolly!' twice while it was on tour with Broadway in Boston. Tony award-winner, Betty Buckley played the lead. I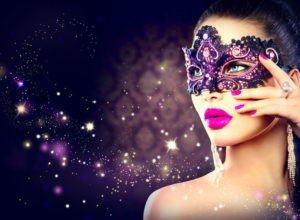 remember seeing her in the television show, "Eight is Enough" where she played a very serious stepmother who, I thought, looked as if she was always about to cry. When I first saw Betty Buckley had the lead, I couldn't even imagine her in the playful, charismatic role of Dolly and was hesitant to attend. After all, how could this reserved woman play a character that was bigger than life? (FYI, I did like her in her television role, as solemn as she was.)
But I was delightfully surprised because Betty Buckley was fabulous!
As one friend described it, Betty Buckley looked as if she was having so much fun in her role as Dolly. Indeed, it appeared she was having the time of her life which made the show a huge success.
A Breakthrough!
Bam! That was exactly it!
Betty Buckley's energy was contagious, making me wish I could have dinner with her just for the fun of it. I saw an interview with her discussing the Broadway tour, and her energy was just as incredible.
How could this be the same woman playing two different roles? Okay, I know the answer. She is an actress. Actresses play different parts. But, what if she wasn't?
This curiosity made me think of an even bigger question.
What if we're miscast in a role?
What if I had been pre-assigned a role?
I think about all of the ways I've changed over the years. All of the different experiences and careers I've had. The successes I've had and the mistakes I've made.
I was a quiet, shy second-grader who had to sit with the rambunctious boys. The teacher's rationale was that she hoped it would get the boys to behave and encourage me to talk more. It did neither. Today, I keynote on main stages across North America.
How did this happen?
Whether it's society, family, friends, or media that puts us in a role that might not be ours to keep, I believe it is part of the journey to find our best self. All of those careers: Flight Attendant, Regional District Manager, Business Development Executive, and now, Breakthrough Success Expert, led me to where I am today. And I know that this isn't the end of my journey.
All of my past experiences allow me to become who I am meant to be. But, what if I had remained quiet and shy? Where would I be today? Would I be as happy as I am today? Would my life be as full?
I know that where we go is based on where we are.
More importantly, I believe it's our responsibility to take this curiosity about our roles on our journey and leave the blame-game behind. I use my coaches for support and a sounding board as I try on different things, choosing me.
Have the time of your life!
Choose you.

Kate
P.S. I'd love to hear your thoughts on what I write. Please share your comments below.
P.P.S. If you love what I'm writing, join me at my next retreat.