"If I am not for myself, then who will be for me? And if I am only for myself, then what am I?
And if not now, when?" — Rabbi Hillel
APPLY NOW FOR YOUR
BRILLIANT BREAKTHROUGH SESSION
($600 VALUE)
Here's what you'll get from our time together:
Create a sense of clarity around the ideal business you want to have
Discover the essential building blocks to have the business of your dreams
Determine the #1 block stopping you from having the income you want
Identify the most powerful action to take that will give you the results you desire
Complete the consultation with the excitement of knowing EXACTLY what to do next
Every month, I open up a few spots on my calendar for purpose-driven entrepreneurs who are ready to invest their time, energy and money to learn how to up-level their business quickly.
If that's you, I'd love to hear from you!
Have a question? We have the answer! Fill out the form below and we'll get back to you shortly.
Be Brilliant,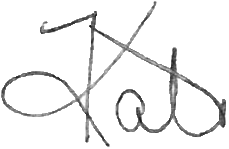 Kate Beeders
The Breakthrough Expert