"If I am not for myself, then who will be for me? And if I am only for myself, then what am I?
And if not now, when?" — Rabbi Hillel
HAVE A QUESTION? WE HAVE THE ANSWER! FILL OUT THE FORM BELOW AND WE'LL GET BACK TO YOU SHORTLY.
Be Brilliant,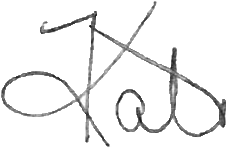 Kate Beeders
The Breakthrough Expert