The Forever Cali Project
Bereavement Support Group
Saying "goodbye" to a loved one is never easy. Especially when it's a 4-legged creature that has become your best friend, child, and family member rolled into one. Whether it's anticipated or unplanned, the grief can be unbearable. After all, this dog was your heart.
Grief is messy. It's yucky and horrible. There are good days and bad days. It's an emotional experience with ups and downs. But if we didn't love, we wouldn't grieve.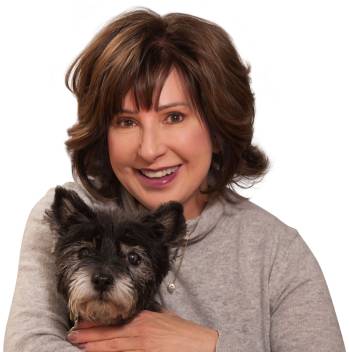 "We wouldn't grieve if we didn't have the capacity to love."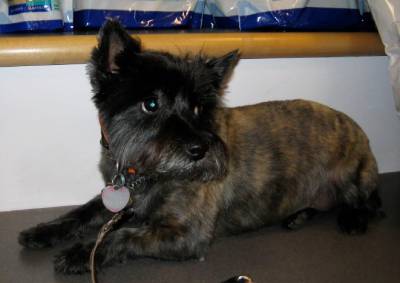 "Grief is a club that nobody asks to join…"
My beloved 16 ½ year old Cairn Terrier, Cali, recently passed away. The hurt was immense. It started to swallow me even before she was gone. Fortunately, I had friends, family and Cali's caring team of vets to lean on when the pain of loss overcame me.
But not everyone has support. Many people are less understanding of the deep affect that the passing of a pet has on your life. Some may think or say, "it's just a pet" or "now you can just get a new one." Nothing could be further from the truth.
Even with friends and family, I still needed to talk about Cali daily, to express my grief, to learn to cope with the huge void she left. How was I going to navigate the many phases of grief that I knew were coming (especially having very recently lost both my father and mother within a few years of each other)?
There is no right or wrong on the path of grieving. You may feel:
Denial: It's difficult to accept that your pet is really gone.
Guilt: Did you do enough? Did you make the right decision?
Anger: This could be towards the illness/incident, the veterinarian who couldn't save your dog's life and/or towards yourself for believing you hadn't done enough.
Depression: Missing all of the ways your dog was part of your day-to-day life. Feeling that life will never be the same.
The relationship between animals and people is pretty powerful and the loss of those pets is a lot stronger than sometimes we even realize. But you don't have to go it alone. After losing my "heart", my Cali, after so many years of her loving me unconditionally, I found that I wanted to give back to honor her.
That's why I created what I call my "heart" project….The Forever Cali Project. It feels so right to direct my energy to supporting others who must walk the path I recently completed. As I write these words, I can feel Cali in my heart, blessing this project.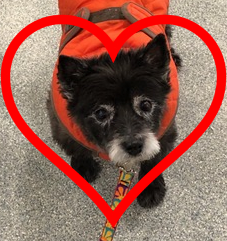 This is for you, if:
You anticipate or are already grieving the loss of your 4-legged child, best friend, family member, dog.
You feel as if your heart has been torn out.
You can't imagine life without your dog.
There seems to be too much empty space both in your home and in your daily routine. Everything is so quiet.
You're sick and tired of well-meaning friends who either don't know what to say or say the wrong thing.
You want a safe place to share what you are experiencing without feeling "judged."
This isn't for you, if:
It's been less than two weeks since you've said goodbye. (The loss you are feeling is so fresh, that a bit of time is often needed before stepping into group support. In the meantime, I recommend having a memorial service for your beloved pet. I did one for Cali during the first week and found it helpful to be with friends and family to honor my girl.)
Your level of depression is very high. (I recommend that you seek medically trained professional help in addition to this group.)
Your 4-legged love is a cat or other animal. (While all animals are special, my experience and focus is limited to dogs.)
Why me?
As a coach, international speaker, workshop facilitator and best-selling author, I've been helping people all over the world for over the last decade to overcome challenges, handle stress, make solid decisions, and move into their brilliance.
The Forever Cali Project Bereavement Group aims to expand the caregiver's circle of support and provide a safe place to talk with others about their concerns and needs.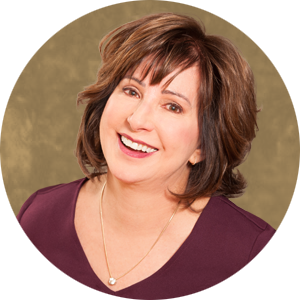 My strong background in leading support groups has helped individuals learn new and practical skills, build community, become empowered, and reduce anxiety…things that can make a huge difference for you.
You can learn more about my professional experience by clicking here.
"We are so grateful to have learned from Kate"
Kate Beeders hosted a presentation on stress-reduction and guided mindfulness techniques for the doctors, techs, and frontline staff at Angell Animal Medical Center, a 24/7 emergency and specialty animal hospital in Boston, MA. In an already high-stress environment, our hospital staff has been faced with the additional overwhelming challenges brought on by the COVID-19 pandemic. Kate helped immediately with her understanding and empathy, relatability, and scientifically proven methods of alleviating stress. We are so grateful to have learned from Kate, and will put the techniques and concepts we learned from her into practice to take care of ourselves and each other, and ultimately the animals, during this difficult time.
Ali Fine, Project Coordinator/Assistant to the Chief of Staff, Angell Animal Medical Center
How This Works.
Group sessions will be via Zoom (60 to 90 minutes).
Group size is limited to create an intimate setting and allow for participation.
All attendees will be given an opportunity to share their experience and ask for support in the area needed.
Attendees will be able to experience tapping meditation towards the end of each session to reduce day-to-day stress.
* NOTE: Personally, I didn't realize how much stress I had taken on until I started to feel overwhelmed. When my tapping coach "tapped" with me, I noticed a complete change. My stress level lowered quickly and I was able to better manage my grief.
My hope.
My hope for you is that with a safe place to share your feelings as you go through grief, it will become easier for you to manage this sad time and experience.
How to join.
Join us to share your story and tell us what kind of support you need. Due to the group's small size, we request that 72 hours' notice be given for cancellation. There will be regular Zoom Support Group calls. As long as there is space available, you can register. $45/session.
Upcoming Dates.
Please email us at Info@KateBeeders.com for the next scheduled group date and sign-up information.
*Attendees must take personal responsibility for their well-being as I am not a medical professional or veterinarian. Results for tapping will vary. This support group will be a safe place for you to share your feelings. No self-promoting, please.
**Private, virtual coaching sessions are available for those desiring that service. Please email Info@KateBeeders.com or schedule a quick chat with Kate to learn more.
*** Partial scholarships available to those in need. Please contact us at Info@KateBeeders.com
**** Must be 18 years of age or older to attend
Kate is certified in:
"The Grief We Whisper About: Dealing with Disenfranchised Loss"