Luck has nothing to do with it. 
Ok, I'm writing this in response to something someone said to me recently.  The subject was Cali and all of the special care she has been getting due to her recent health issues.  If you follow me on Facebook, I've been posting a lot about her and her medical care.
The person said to me that "I'm lucky that I have the resources to take good care of Cali."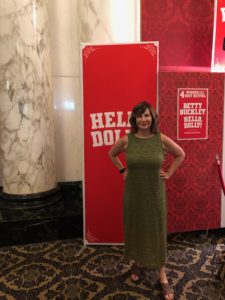 WRONG!
The resources I have didn't happen by luck.   I'm sure the person didn't mean harm by stating it this way; however, this type of comment means giving all of my power away allowing something else (i.e. "luck")  to dictate what I have or don't have. That type of mindset doesn't align with how I live my life.
The reason I'm able to take care of my girl in the way I do is I have made this happen.  I am committed to her well-being (happy and healthy) and made it a priority.
Committed or Merely Interested? 
This commitment means I make the time to take care of her.  Whether it's vet appointments or giving her the 21 doses of eye drops daily (in addition to all of the other medication she receives). Or, taking her for regular walks in her pet stroller as she can't do long walks anymore and I want her to get out and have fresh air.
This commitment means I research to find and talk to the best expert resources to keep her as happy and healthy as possible. It might mean driving an hour each way to her holistic vet for acupuncture or other treatments regularly. 
This commitment means that I stopped feeding her the canned "crap" and cook for her. Organic turkey, carrots, celery, spinach, and peas are put in a crockpot to create a delicious stew for Cali to eat.  The joke is that she eats better than most of us.
This commitment also means I make sure I have the financial ability to take care of Cali and her needs.
"Luck" has nothing to do with successfully accomplishing something.
I don't believe in luck.  I do believe in abundance and that it shows up in many shapes, sizes and forms.
I believe in the Laws of Attraction and that I attract what I want to give Cali what she needs.
I made Cali a priority from the minute she filled my heart.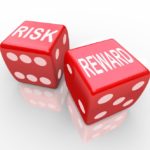 I believe when people talk about "luck," what this means is giving their power away to something that doesn't even exist. After all, who decides who is lucky and who isn't? It's like going to Las Vegas and asking a slot machine to determine how your life will turn out.  Or rolling the dice and hoping things work in your favor.
Instead, I've taken my power back and I make the decisions. 
I do my best (not perfect) to deliberately create my life with intention.
It's part of the year of choosing me.  
How are you taking your power back today?
Choose you.

Kate
P.S.  If what I'm writing is resonating with you. Check out my next Success Acceleration Retreat.  If you're interested, let's set up a time to talk.
P.P.S.  I saw "Hello, Dolly!" in the theatre twice this month.  Fantastic. Fabulous. Uplifting!!! I've been singing the musical's songs all week. Definitely go see it!  Betty Buckley and cast were wonderful!