How often do you find yourself stuck? You recognize something is not right but you don't know how to fix it. You don't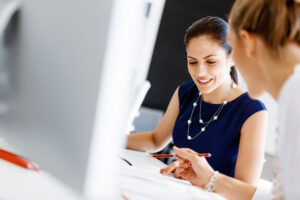 like how it feels and you want the feeling to go away. Something has to change, but you don't know what it is nor how to make it happen.
Well, I'm here to tell you that you can get "unstuck" and I'm super excited to share just how to do it!
Let me share my proprietary 4-step process that I've been teaching my clients to help them move forward.
It's called the S.T.E.P.™ process. It's a combination of mindset using the latest techniques in strategy, neuroscience, psychology and more.
Here's where the S.T.E.P.™ process is most helpful:
1.   You feel negativity creeping up and you don't want it to stay.
2.   You see that you're automatically going into a pattern of behavior that isn't bringing you ideal results.
3.   You're feeling stuck and it's challenging to make progress.
Here's how to use the S.T.E.P.™ process effectively:
1.   Give yourself Space. Physically move away from the situation. It might mean moving to another room, going outside, or standing up if you've been sitting down.
2.   Take a deep breath. This action helps slow you down and also allows you to take a bit more space.
3.   Evaluate what is really going on. This is when you need to let go of your old stories from the past or what you fear could happen in the future. Consider what is the real truth of the situation?
4.   Switch to a Positive re-frame. What is a new mantra that you can use in its place?
Give it a try.
Next time you're feeling stuck, pull out the S.T.E.P.™ process and try it.  Everyone who has used S.T.E.P.™ (including me!) finds it makes a world of difference and helps tremendously in moving toward your desired goals.
If you'd like a personal (no-charge) lesson on how to use S.T.E.P.™ and are considering private coaching for yourself, please
schedule
a time for a quick chat or
contact
my team.
Be Brilliant,

Kate Beeders
International Speaker | Best-Selling Author |
Breakthrough Success Expert | Leading Mindset Expert | Award-Winning Strategist | Private Coaching
P.S.
Schedule
a time to learn more about my coaching services.
P.P.S. Have you checked out all of the
FREE RESOURCES
available for you to help you show up in your brilliance? There are meditations, tapping videos, trainings, and much more!