"A goal without a plan is just a wish." ~ Antoine de Saint-Exupéry".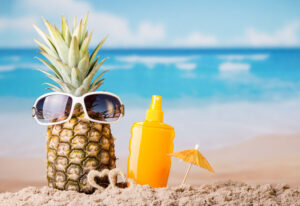 This grounding quote is an excellent reminder that you will only reach your goal if you have a plan – not just any plan. It needs to be a realistic and achievable strategy that resonates with your core values. Even if achieving means stretching past your Comfort Zone.
When I teach my coaching clients about reaching goals, I always include both strategy AND mindset. That's because mindset accounts for at least 90% of success (or failure). 
Although I could easily share hundreds of successful strategy techniques and mindset shifts, I'll share one of my favorites today. Be on the lookout in future blogs for more proven techniques to help you break through to your next level of success.
Start your day off with an "I am" statement. 
This statement is crucial because you're deliberately creating and setting an intention of how you want to show up today.
For example, if you want to be a successful leader, you might write, "I am a leader who knows how to motivate my team/community in the best way to help them move forward to their desired next level."
If you're an entrepreneur/salesperson, an example might be: "I am a successful entrepreneur/salesperson who reaches my sales/financial goal monthly by delighting my customers and exceeding their experience."
You can even use this mindset strategy in your personal life. For example, let's say you want to lose the pandemic 10 (or 20 pounds) you've gained this past year. Try starting your day with "I'm fit, toned, and healthy and at the perfect weight for my body."
The next step would be to create monthly, weekly, and daily action steps to stay aligned with your statement. Don't self-sabotage by getting distracted or procrastinating. 
When you are involved in activities that steer you away from your goals, ask yourself how those negative activities relate to your "I am" statement. You will be able to quickly identify the self-defeating behaviors enabling you to stop and get back on track.
Here's the thing (and this is a significant mindset shift)… if you focus on how you want to show up, you'll start (with the proper support) to become the person you want to be. Everything will line up.
I can promise you this. If you continue to go through your days without deliberate intention, your days will pass by, and you'll remain where you are.
People with goals succeed because they know where they're going. Because they have a plan. 
If you (or a team member) have already tried setting goals and are still having trouble, let me help you get your plan in place through private coaching. We'll clear out the blocks holding you back and get you the clarity you need to move to your next level of success (and happiness). Please schedule a time for a quick chat or contact my team.
Be Brilliant,

International Speaker | Best-Selling Author |
Breakthrough Success Expert | Leading Mindset Expert | Award-Winning Strategist | Private Coaching
P.S. Schedule a time to learn more about my coaching services.
P.P.S. Have you checked out all the FREE RESOURCES available to help you show up in your brilliance? There are meditations, tapping videos, training, and much more!
P.P.P.S. If you're a dog lover, please check out The Forever Cali Project. There are lots of great resources for you!