As businesses begin returning to normal operations, many owners are deciding whether to use a hybrid workplace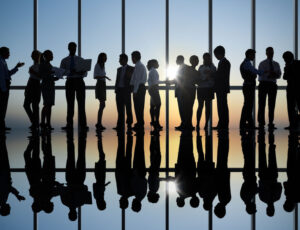 model or continue to have their employees work remotely. According to a recent Boston Globe article, almost 40 percent of remote workers in Massachusetts won't be back in the office until January, at the earliest.
Whether you are determining how or when employees will return to the office, there is something more important to consider… How will you judge if your workplace model is successful particularly when both employees and customers are demanding flexibility?
With a forecasted economic boom over the next two years and the massive hiring frenzy that goes along with it, one thing is certain. Things will move quickly. Are you ready?
Here are a few questions for you to start thinking about.
What markers will you use to judge success?
Will you base your decisions on productivity, profitability, or performance?
Will you look at tenure and turnover?
Who decides if your workplace model is "working"?
How often will you be reviewing your approach?
Will you be reviewing this formally (meetings, surveys) or informally (casual conversations)?
And, bottom line, what matters most to your company?
As you make these decisions, are you aligned with your company's core values and mission? Or did that get lost during the pandemic? If you're aligned, that's fabulous. It means you're on track. If you're not aligned, where do you need to shift or make changes? Is it the workplace model, employee engagement, or core values and mission? Perhaps, your original core values are outdated and no longer match today's post-pandemic business world.
This recent Fast Company article talks about broken promises and confusing policies in the remote workspace.
There are lots of things to think about these days.
One of my favorite quotes that I heard early on in the pandemic is: "It's time to start thinking outside the box because there is no box." Perhaps, you'll come up with new ways to judge success?
I'd love to hear your thoughts on this topic as to what you've put in place and what you're still evaluating.
Be Brilliant,

Kate Beeders
International Speaker | Best-Selling Author |
Breakthrough Success Expert | Leading Mindset Expert | Award-Winning Strategist | Private Coaching
#humanresources #hr #recruitment #humanresourcesmanagement #business #hiring #recruiting #jobs #jobsearch #leadership #career #employment #management #job #humanresourcesconsulting #hrconsulting #covid #payroll #humanresource #work #training #employeeengagement #hrmanagement #resume #nowhiring #smallbusiness #staffing #hrm #recruiter #bhfyp