I'm a bit of an "over-achiever", probably because I'm the firstborn and grew up hearing the importance of not only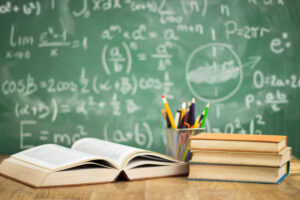 reaching, but exceeding goals. During my corporate career, this translated to doing my best to complete assignments quickly and exceed expectations. It worked and I was very successful.
As an entrepreneur, however, I get to decide what works and what doesn't. I make my own decisions. I also take ownership for whether these decisions work out or don't – as the saying goes, "the buck stops here.".
I have run into many coaches/trainers who teach from the place that we must do it the way they do it. That's when the "rebel" in me comes out. I dig in my heels until I find what works for me.
That's why I want to share with you the most incredible breakthrough I experienced the other day. It left me feeling so free. I didn't realize I was stuck in subconscious programming.
I love decluttering/minimalism and am currently taking my third course on the subject. This philosophy has completely changed how I live in my home and understanding what my priorities are. I've donated, thrown out, and given away vast amounts of "stuff" over the last few years.
But when it came to my collection of beloved books, I was stuck. Marie Kondo recommends limiting our book count to 30. How could I ever reduce my library to 30 books! The next expert suggests stopping buying books because they become clutter. So I started getting my fiction books from the library. But how could I do that for my business resource books on such topics as mindset, strategy, well-being, neuroscience, and more? I need them close by for easy reference!
Decluttering my books left me feeling "unfinished" and "unresolved." That was until I had a recent conversation with my neuroscientist teacher, Dr. Sarah McKay. As we wrapped up our call, I asked her how she handles her book collection, explaining my reference point of decluttering as a priority.
She told me that "books are not clutter." OMG. When she said that, I felt so unburdened! This simple statement resounded with my true self… book lover, avid reader, and knowledge-seeker.
After the call, I realized that many decluttering experts are great at teaching decluttering and organization, but they may not be avid readers. This "aha" means I don't have to follow all of their rules to be good at decluttering. I can pick and choose what works best for me. If I decide to keep more books, I'll probably release something else that's less important.
As you go through your day, listen carefully to who tells you what and how to do things. Make your own choices based on what's important to you and, of course, your brilliance. 
The revealing part of this story is that until this conversation, I didn't even question what I was being told about decluttering books. I felt like a square peg in a round hole. It took a conversation with my coach to wake me up. I'm betting there may be areas in your life where you struggle to "fit in."
I did end up finding the solution right for me and donated books to the library.
Wouldn't you rather learn to "be" in the world in all your brilliance? Let me help you get there to follow your dreams. 
I'm making space for a few new additional clients to help them with their short/long-term strategy and shifting to a matching mindset.  If you'd like to learn more about my services,
schedule
a time for a quick chat or
contact
my team.
Be Brilliant,

Kate Beeders
International Speaker | Best-Selling Author |
Breakthrough Success Expert | Leading Mindset Expert | Award-Winning Strategist | Private Coaching
P.S.
Schedule
a time to learn more about my coaching services.
P.P.S. Have you checked out all of the
FREE RESOURCES
available for you? There are meditations, tapping videos, trainings, and much more!
P.P.P.S. Saying "goodbye" to Cali, my almost 17-year-old Cairn Terrier, was one of the most difficult things I've ever done. I've created
The Forever Cali Project
in her memory.