Since starting my business over a decade ago, I've reminded my clients that they have a choice.  They can either show up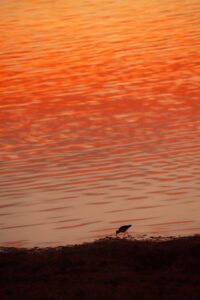 in victim mode or their brilliant power.
There are a lot of processes I take them through to help them unleash their brilliant selves. However, one of the most powerful that usually leaves them speechless is teaching them about their choice of words.  Specifically, what comes after "I."
When you say, "I have to…" it makes you feel it's an obligation.  For example, I have to call a co-worker.  I have to go to the gym.  I have to work on this project.
Often, it will be something that you'll procrastinate on as you dread taking action.  Then, when you finally (if you finally) take action, you'll detest every moment of it.
Even now, as I type the word "have," I feel my energy get heavy and drop.  It sure doesn't feel good.
Try this subtle yet powerful change.
Tell yourself that "I get to" instead.  I get to call my co-worker.  I get to go to the gym.  I get to work on this project.
Notice how your energy changes. You'll probably notice your body feeling lighter, happier, and uplifted. As a result, you'll be more interested in taking that action.  You're feeling more positive and powerful.
Mindset studies have proven that you'll get better results when you're more eager to take action.
So, start thinking about your words. Then, choose them carefully so you show up in your brilliance and not as a victim.
Want to learn more ways to show up confidently and in your power?  
Need help?  We all do.
If you've already tried to make a change and are still having trouble, let me help you move forward through private coaching or workshop for your company. Please schedule a time for a quick chat or contact my team.
Be Brilliant,

International Speaker | Best-Selling Author |
Breakthrough Success Expert | Leading Mindset Expert | Award-Winning Strategist | Private Coaching
P.S. Schedule a time to learn more about my coaching services and workshops.
P.P.S. Have you checked out all the FREE RESOURCES available to help you show up in your brilliance? There are meditations, tapping videos, trainings, and much more!
P.P.P.S. If you're a dog lover, please check out The Forever Cali Project. There are lots of great, free resources for you!
Photo by Birger Strahl on Unsplash