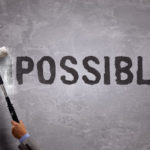 The situation was frustrating to her and starting to wear her down as she wasn't sure there was a way out. 
What started happening was that she was losing her point of power and going into victim mode.  Then, she began making a mental list of all of the things not working in her business.  That's one of the worst things to do when there is a problem.
Here are the three choices that I offered to bring her back to a place of power.
read more