Let's face it. We must remember about our self-care as we're so busy caring for others. It's easier to tell others how much we like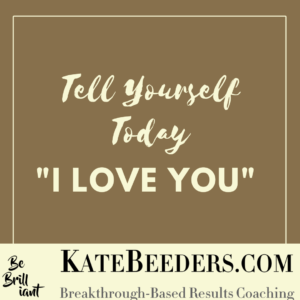 or love them. If you have a child or a pet, you may be telling that to your pet a hundred times a day 🙂
When did you last look in the mirror and tell yourself, "I Love You"? Take a break now. Look at yourself in the mirror and try it. Remember how proud you are of yourself for taking action to live your best life.
These few moments of regular self-care will improve your mood and increase your positivity.
Or, as the former senior flight attendant in me would say 🙂 "put the oxygen mask on yourself first."
Here's how to start:
-Set aside a few minutes each day. Creating this as a routine for each day's start or end is best.
-Remind yourself of all the ways you appreciate yourself for whatever you have done that day if done in the evening (or the day before if done in the morning). Say these things aloud while looking yourself in the eyes. Use your first name frequently as you speak.
-End with saying "Your First Name," I love you."
Notice how your mood starts to improve and more so over time. Continue this as a daily practice forever and ever. 
Suppose you notice that this is difficult for you to do. For example, if you become too emotional, don't think you're worthy of love or have trouble finding the positive, then you would benefit from a conversation regarding private coaching.
When you're ready for those big transformations, please let me know. My favorite methods for faster results are mindset techniques (tapping, neuroscience, and other resources I'm an expert in) and the appropriate strategies.
Be Brilliant,

International Speaker | Best-Selling Author |
Breakthrough Success Expert | Leading Mindset Expert | Award-Winning Strategist | Coaching for Professional/Personal Development
P.S. Schedule a time to learn more about my coaching services and workshops.
P.P.S. Have you checked out all the FREE RESOURCES available to help you show up in your brilliance? There are meditations, tapping videos, training, and much more!
P.P.P.S. A portion of my profits is going to animal advocacy. If you're a dog lover, please check out The Forever Cali Project. There are lots of great, free resources for you!