Did you know there was a recent study asking people the top reason why they bought from specific salespeople instead of others?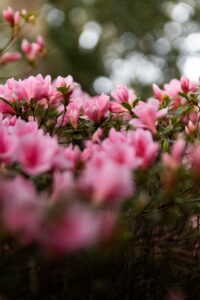 -The answer wasn't their expertise.
-It wasn't their experience.
-It wasn't even the product they were selling.
-The top reason was their confidence level. 
This is the reason:
The buyer believed the person salesperson could and would solve their problem.
So much of our success relates to our mindset – specifically, our confidence level and belief in ourselves.
Our confidence affects everything.  
We're always "selling" whether or not we are professional salespeople.
-We're "selling" in meetings to get our ideas heard and agreed upon.
-We're "selling" in challenging conversations to get the desired outcome.
-We're "selling" in relationships to get our needs met. 
-We're "selling" in conversations with customer service to get our issues resolved.
-Lastly, we're "selling" to ourselves that we can "do" this. This focus is critical because our desired success will likely never happen if we don't believe in ourselves. 
Unfortunately, as a protective nature, our mindset has more negative than positive thoughts and loves to remind us of all the times we have failed. Researchers believe that over 70% of our thoughts are negative.
One of the strategies to start changing those percentages and improving your confidence is what I call the "success by numbers game."
Here's how you play. 
Divide your age by decades and make a column for each decade. For example, 0-9 years old in column one. 10-19 years old in column two. And so on.
List three successes you have had in each column. They can be big or small. For example, when you learned to ride a bike or received an award.
Now you might find that easy. Let's see if you can get to 100 successes so far. I'll bet you can, although it may take some searching back in your memory. That's a great thing, as it's more of a reminder of all the successes you've had in your life.
Review that list daily and be proud of all you have accomplished and will continue to accomplish.
Watch your confidence level grow!
This list of 100 successes will come easier than others for some of you. Some of you may feel uncomfortable "tooting your own horn" or remembering the positive. If that's the case, coaching will be very helpful to help you through this block.
When you're ready for those big transformations, please let me know. My favorite methods for faster results are mindset techniques (tapping, neuroscience, and other resources I'm an expert in) and the appropriate strategies.
Be Brilliant,

International Speaker | Best-Selling Author |
Breakthrough Success Expert | Leading Mindset Expert | Award-Winning Strategist | Private Coaching
P.S.
Schedule
a time to learn more about my coaching services and workshops.
P.P.S.
Have you checked out all of the
FREE RESOURCES
available to help you show up in your brilliance? There are meditations, tapping videos, training, and much more!
P.P.P.S.
A portion of my profits is going to animal advocacy. If you're a dog lover, please check out
The Forever Cali Project
. There are lots of great, free resources for you!