Recently, a neighbor of mine passed away. It seemed rather sudden. Her husband shared that she had cancer and was gone within a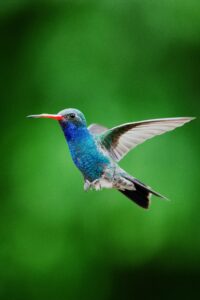 week.
Truthfully, this wasn't a neighbor I was close with: she and her husband with quiet and very private. However, every time I saw her, she had a smile on her face and inquired about Destiny Star, my puppy.
Her death unexpectedly hit me. Most of my neighbors seemed to take it in stride, yet the loss of life slowed me down.
My parents, long-term romantic partner, and four-legged child, Cali, have passed away in the past few years. Each of those deaths hit me in various ways as I experienced the different stages of grief due to the loss of loved ones.
This neighbor's death was quite a different experience for me.
I realized it was a resurgence of life and a reminder of what/who is important to me. It was time to peel back the onion, another layer of my heart's desire.
One of the most important questions I ask myself daily is:
"Are my words, thoughts, and actions aligned with the life I want to live"? 
I remind myself that I only have so much to give daily. Where do I want to spend my energy?
I've become a pro at setting and keeping boundaries.
Just because I can do "something" doesn't mean I need to or should do it.
What questions do you ask yourself to make sure you are on track?
When you're ready for those big transformations through private coaching, email my team to learn more. My favorite methods for faster results are mindset techniques (tapping, neuroscience, and other resources I'm an expert in) and the appropriate strategies.
Be Brilliant,

International Speaker | Best-Selling Author |
Breakthrough Success Expert | Leading Mindset Expert | Award-Winning Strategist | Private Coaching
P.S. Schedule a time to learn more about my coaching services and workshops.
P.P.S. Have you checked out all the FREE RESOURCES available to help you show up in your brilliance? There are meditations, tapping videos, training, and much more!
P.P.P.S. A portion of my profits is going to animal advocacy. If you're a dog lover, please check out The Forever Cali Project. There are lots of great, free resources for you!
Photo by Mark Olsen on Unsplash