As the pandemic goes on and along with this time of year, many people are looking around at their lives and asking themselves if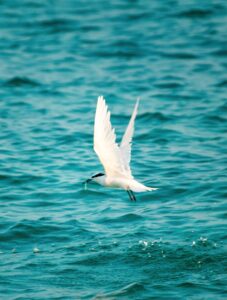 they're where they want to be and if they're happy.
Maybe you're part of the great resignation?
Maybe you're trying to be part of the solution?
Maybe you're setting goals of what you want to achieve this year? 
Maybe you're lacking clarity of what your next steps are?
It's a great time to be retrospective and intentional. After all, neuroscientists say that you spend 70% of your day doing the same things you did yesterday and the same things you will do tomorrow. So, why not make that 70% something wonderful.
"What is it you plan to do with your one wild and precious life?"
Mary Oliver, poet
Let's get you to start thinking differently this year. Being part of an action-oriented society has its pros and cons. You were probably trained to focus on what and how much you're accomplishing. That was a lesson from an early age. That's one of the reasons for the very high-stress levels that you have.  Things never feel good enough as you believe you must constantly search for more.
Instead, start thinking about "whom you want to be" instead of "what you want to be" and "what you want to have." This question will be hugely challenging, yet the answers will bring you a happier and more successful life. That puts you in a place of power as you're choosing exactly how you want to show up in life, both professionally and personally.
Whom do you want to be?
How do you want to show up in this world?   
Need help?  We all do.
If you've already tried to make a change and are still having trouble, let me help you move forward through private coaching or workshop for your company. Please
schedule
a time for a quick chat or
contact
my team.
Be Brilliant,

Kate Beeders
International Speaker | Best-Selling Author |
Breakthrough Success Expert | Leading Mindset Expert | Award-Winning Strategist | Private Coaching
P.S.
Schedule
a time to learn more about my coaching services and workshops.
P.P.S. Have you checked out all of the
FREE RESOURCES
available for you to help you show up in your brilliance? There are meditations, tapping videos, trainings, and much more!
P.P.P.S. If you're a dog lover, please check out
The Forever Cali Project
. There are lots of great, free resources for you!