Did you know that the scientific community says that we make about 35,000 decisions daily?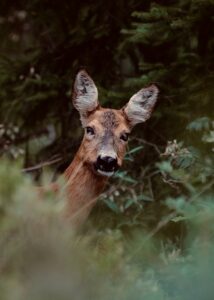 One of the most important decisions you can make is to ask yourself one of Einstein's famous questions: "Do you view the world as a friendly place?"
Here's the scoop. If you view the world as friendly, your thoughts will be positive, as will the actions that follow and the results you receive.
However, if you view the world as unfriendly, you'll see things and think from a place of scarcity and negativity. As a result, you won't be happy with your place in life. Things will feel "never enough," and you'll constantly compare yourself to others.
You choose. How do you see the world today?
This is an important shift to undertake and often needs guidance.
When you're ready for those big transformations,
reach out.
 My favorite methods for faster results are mindset techniques (
tapping
, neuroscience, and other resources I'm an expert in) and the appropriate strategies.
Be Brilliant,

Kate Beeders
International Speaker | Best-Selling Author |
Breakthrough Success Expert | Leading Mindset Expert | Award-Winning Strategist | Private Coaching