There are lots of reasons why people don't reach their goals. So it's a pivotal time of year to write about one of them. This clarity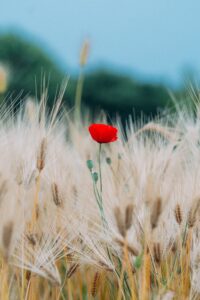 will help you work through these blocks you might not have known about to reach your goals this upcoming year. Woo hoo!!!
Most people aren't even aware that they have these blocks or how they hold them back.
I'm referring to the "blame, shame, and disappointment" game.  
Typically, I have seen from newer clients in my coaching practice that they focus on action taken or not taken as the reason they aren't where they want to be.  Although the follow-through of powerful strategies is critical,  often, the bigger culprit is their mindset.
The "blame, shame, and disappointment" game has two components—external and internal. Therefore, it's vital to be aware of both.
Externally, when we think about these three feelings, we're thinking about how we're affected by outside circumstances.  Things you might say to yourself are:
•          It's their fault.  If they had only done "such and such," this wouldn't have happened
•          They're just not "good" enough.  If they were better, this wouldn't have happened
•          They let me down (again).  I can't count on them for anything
Typically, we're more aware of these thoughts than the deeper, more important, internal ones.
•          If only I had done this differently, I wouldn't be in this mess
•          I'm not good enough compared to others
•          If I were smarter, I wouldn't have let this happen 
The first step is awareness because you won't reach your goals if you're always blaming others and yourself.  These negative thoughts will always be blocks holding you back. You need confidence to succeed.  If you believe others are letting you down or, more importantly, that you are letting yourself down, you won't have the confidence to reach the endpoint of your goal.
The second step is to reframe these blocks and work through them.  One of my favorite ways to do this with my clients is through the powerful mindset technique, tapping, which I'm an expert in.
After you write your vision statement, list these negative thoughts you are telling yourself and then work to release them. You'll notice that you feel much more positive, aligned, and confident about reaching your goal. You'll start to believe in yourself at a higher level.
You'll believe this goal is possible! 
Need help?  We all do.
If you've already tried to make a change and are still having trouble, let me help you move forward through private coaching or workshop for your company. Please schedule a time for a quick chat or contact my team.
Be Brilliant,

International Speaker | Best-Selling Author |
Breakthrough Success Expert | Leading Mindset Expert | Award-Winning Strategist | Private Coaching
P.S. Schedule a time to learn more about my coaching services and workshops.
P.P.S. Have you checked out all the FREE RESOURCES available to help you show up in your brilliance? There are meditations, tapping videos, trainings, and much more!
P.P.P.S. If you're a dog lover, please check out The Forever Cali Project. There are lots of great, free resources for you!