"The definition of insanity is doing the same thing over and over again, but expecting different results," said Albert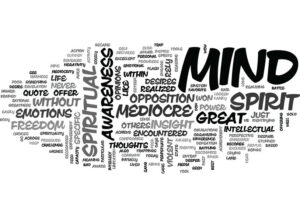 Einstein, Nobel prize winner.
If you want to take that well-known quote a step further, here's how I interpret it for a significant mindset shift:
"If you want something of greater value, you need to give up something of lesser value."
So, what does that mean for you in reaching your goals?
You need to understand that the greater value is in what you want to receive/achieve or be.  The lesser value is in the old habit, behavior or pattern keeping you stuck.
If you want that next level of success in your career or business, ask yourself what are you willing to give up to have it.  What is so important for you to have that you're willing to let go of self-sabotaging behavior or to get out of your Comfort Zone?
In other words, as Einstein said, you can't continue doing what you're doing and expect different results.
A change must be made.
What are you willing to give up?
Until you get clarity over what you view as greater value and what you are willing to give up, your life won't change for the better. It's up to you to define this.
Often, we become so used to doing certain things in a set way that we aren't even aware of how we might be blocking our own success.
Instead, we've locked ourselves into a "Comfort Zone" and thrown away the key!
You have two choices.  Either accept the situation and stop complaining or make that change!
If you've already tried to make a change and are still having trouble, let me help you move forward through private coaching. We'll clear out the blocks holding you back and get you the clarity you need to quickly move to your next level of success (and happiness). Please
schedule
a time for a quick chat or
contact
my team.
Be Brilliant,

Kate Beeders
International Speaker | Best-Selling Author |
Breakthrough Success Expert | Leading Mindset Expert | Award-Winning Strategist | Private Coaching
P.S.
Schedule
a time to learn more about my coaching services.
P.P.S. Have you checked out all of the
FREE RESOURCES
available for you to help you show up in your brilliance? There are meditations, tapping videos, trainings, and much more!