There was an interview with the NBA All-Star Larry Bird many years ago when he first became famous that my Dad shared with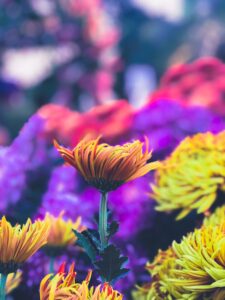 me. Larry's definition of success was that he wanted a barn filled with beer and that every time he took a bottle of beer, it would be replaced automatically.
How do you define money and success? 
If you believe it's essential always to have lots of excess on hand, you may have less in your bank account than you'd like.
If you believe buying something will make you feel happier or more valued, you may have less in your bank account than you'd like.
Because of the pandemic economy, many people have difficulty maneuvering around financial stability.
Let me share a few critical questions to ask yourself before spending money. 
1. Is it a "need" or a "want"? Now, before you pass by this question, as you've probably heard it before, remember that you're clever and can shift and make pretty much anything a "need ." So the next question to ask yourself is "why."
2. Do I have something else that will work and perform the same function? It might not be the perfect option. Sometimes, good enough is good enough.
3. Is there an expiration date and will I use it before it expires or while it's still in fashion? There's nothing worse (and wasteful) than throwing something out that was never used.
Bonus Question: Am I buying this to make me feel better? How will it make me feel better? Get clear on the results you're looking for from this purchase.
My grandfather was a very successful entrepreneur and world traveler who shared these values with me – spending money on experiences, education, and people. Spend less money on things.
It's very empowering to make your money decisions from a place of power instead of emotion. How you view money defines how you view success.
When my clients and I dive into their money stories, they notice more abundance coming into their lives due to the shifts. So when you're ready for those big transformations,
reach out.
 My favorite methods for faster results are mindset techniques (
tapping
, neuroscience, and other resources I'm an expert in) and the appropriate strategies.
Be Brilliant,

International Speaker | Best-Selling Author |
Breakthrough Success Expert | Leading Mindset Expert | Award-Winning Strategist | Private Coaching