Have you ever been hijacked or in a hijacking situation? When I was a senior flight attendant, we had so much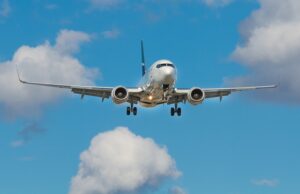 training on what to look out for, as the last thing the flight crew wanted was to be flown to an unfamiliar country by a terrorist and held hostage. There are things we had to watch out for beforehand (sorry, I can't share that with you) and some things that can be done during a situation, as we've witnessed when the passengers took action on September 11th with Flight 93.
Unfortunately, "hijacking" in the workplace has been going on for a long time. 
We've all experienced meetings, calls, emails, and posts when another person has taken over a conversation and pushed it in a different direction to their agenda. I refer to that as a "hijacking," as a former senior flight attendant; I don't use that word carelessly.
Think about when you've experienced or witnessed it. Was it handled with grace and ease, or was it ignored? Did you do anything during the situation or remain passive?
Here's the thing. When it happens to you, it doesn't feel very good. It's almost as if what you said prior is not as valued as what the interrupter says. That erodes self-confidence and ultimately discourages people from speaking up again.
Here are a few suggestions:
Set ground rules whenever possible before speaking (time limits, interruptions, agenda, etc.).
It is critical to deal with any disruptions promptly and professionally. 
The leader should be held responsible for ensuring that attendees respect one another.
Lastly, deal with it and move on.
Sometimes, when this happens, it can often be seen as a "power play," bullying, ego, or even intimidation. And, sometimes, it's done out of ignorance.
My favorite methods for faster results are mindset techniques (tapping, neuroscience, and other resources I'm an expert in) and the appropriate strategies. For personal help, reach out.
When this happens to you, don't take it personally. The critical thing to remember is to deal with it right away. If no one is helping with the situation, then it is up to you to stop it.
Be Brilliant,

International Speaker | Best-Selling Author |
Breakthrough Success Expert | Leading Mindset Expert | Award-Winning Strategist | Coaching for Professional/Personal Development
P.S.
Schedule
a time to learn more about my coaching services and workshops.
P.P.S. Have you checked out all the FREE RESOURCES available to help you show up in your brilliance? There are meditations, tapping videos, training, and much more!
P.P.P.S. A portion of my profits is going to animal advocacy. If you're a dog lover, please check out The Forever Cali Project. There are lots of great, free resources for you!
Photo by John McArthur on Unsplash