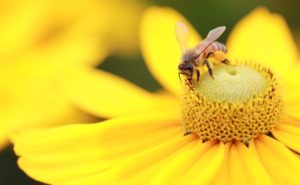 There's a common problem that many of my clients have.  Maybe you have it, too?  It has to do with deciding when to say "yes."  They are very talented and smart (and if you're part of my community, then I'm guessing that you are, as well!). That means that they're always getting approached to be part of something.  Whether it a joint venture, partnership, interview, speaking, and the like.  What happens to them initially is that they get overwhelmed with all of their commitments and become unhappy.  They also become stressed and end up doing too many things at once and not getting the results they want in anything. 
It's not a good situation.
Let me share with you what I teach my clients:
Pause. You often don't need to decide right then and there. Instead, take space to determine what is best for you.
Review your vision statement.  My clients and I spend a lot of time on what they want to create in their business and life deliberately.  We make sure that it is clear and specific and pushes them out of their Comfort Zone. It's essential to make sure that this new opportunity is aligned with what you have written.
Ask yourself what would happen if you said "no". Would there be any consequences?  Often, opportunities are either "bright shiny objects" or not meant for "now." What would happen in the next week, month, or year if you said "no."
Stay in balance. To get something of a higher value, you must give up something of lesser value.  What are you willing to give up to have this opportunity?  
One cautionary piece of advice.  Make sure you make your decision out of a place of love, rather than from fear. 
If you're able to get quiet, you'll be able to feel in your body whether you're focused on love or fear. 
Now my clients can get focused and crystal clear on when to say "yes".  They're happier and enjoy their days much more. 
A huge bonus is that their results come so much faster. That is because they're pushing all of the "crap" (excuse my language) out of the way.
Try it!
All of this is a practice. If I can be of service and you want to hire a coach to help you have more success in your business, contact my team at Info@KateBeeders.com.
Be Brilliant,
Kate Beeders, The Breakthrough Success Expert and Founder of BRILLIANCE Builders™
Tap into Your Zone of Brilliance and Breakthrough Your Financial Glass Ceiling
Check out my newly released book "Go or Don't Go: The Complete Guide to Accelerate Your Success and Tap into Your Brilliance"
P.S. Don't miss out following my journey in "The Year of Choosing Me"! Click here.
Do you ever get frustrated because you're not able to accomplish what you want each day?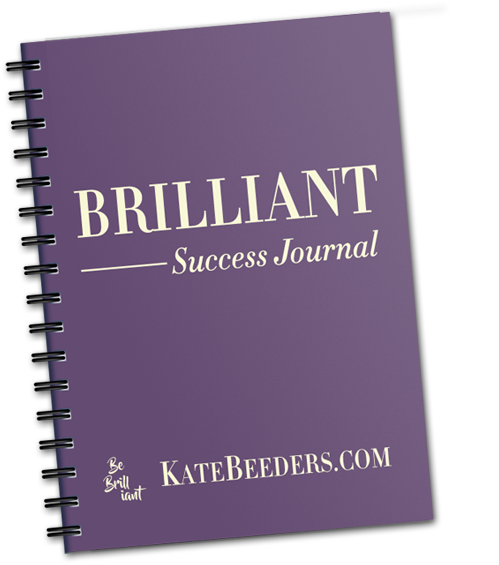 Instead, you notice that you're easily distracted and overwhelmed. When that happens, like most of us, you'll find a reason to procrastinate. As a result, all of those dreams and visions you have for your life become a distant memory and become harder to reach.
For faster success, use your Brilliant Success Journal daily. 
Learn more.
50% of profits go to Angell-MSPCA
WHAT'S NEW
October 29-30, 2019: Success Acceleration Retreat Boston – sign up today for Early Bird Pricing
February 5-7, 2020: Success Acceleration Retreat Cancun – sign up today for Early Bird Pricing