Recently, I signed up for a course in decluttering (if you've been following me for a while, you know I'm a fan of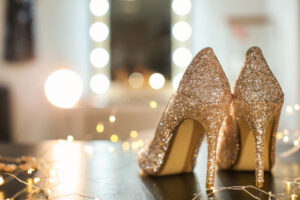 decluttering and minimalism). I am so excited. Not just to know more about decluttering, but to discover how perfect this course is suited to my learning style.
While there are many outstanding instructors, many only teach using one methodology. Subtlety, you're being programmed to be "successful" only if you do it their way. After all, if they are successful in it, they must know what is right.
It's similar to seeing a haircut on a model and trying to get the same one when you have a completely different hair type. Yikes! It never works, no matter how many hair products you buy! (Been there, done that!!!)
The problem is many of us think differently and have unique strengths and weaknesses. Some of us are more creative, while others are more operational. Some of us are starters and some finishers. There are many kinds of learners: auditory, visual, auditory, kinesthetic, and more. So, if you're learning from someone with a different style, it's often hard to be successful because you're not working with your strengths. Instead, you're left feeling frustrated. Maybe, even a bit like a failure and wanting to give up.
I love when I find a resource that "gets" that there are many different styles instead of trying to fit us all into a single type of box.
I purposely coach to someone's style. Together, we find and hone the method that works best so they can quickly discover and harness their brilliance.
When you find the style that works for you, use it.
Let it move you forward. 
Let it empower you.
Remember, an effective instructor can adapt her style to align with your learning style in order to enhance the teaching process. Choose wisely.
In case you're curious, I've made more headway faster in this recent decluttering class than past ones because it feels so right. And that's how it should feel.
Discover your learning style.
  Schedule a time to learn about my coaching services by clicking
here
.
Be Brilliant,

Kate Beeders
International Speaker | Best-Selling Author |
Breakthrough Success Expert | Leading Mindset Expert | Award-Winning Strategist | Private Coaching
P.S.
Learn to show up in your brilliance and work in your learning style.
Schedule
a time to learn more about my coaching services.
P.P.S
. Have you checked out all of the
FREE RESOURCES
available for you? There are meditations, tapping videos, trainings, and much more!