I don't typically write about what I cook because I only spend a little time cooking in the kitchen. However, this year, I intend to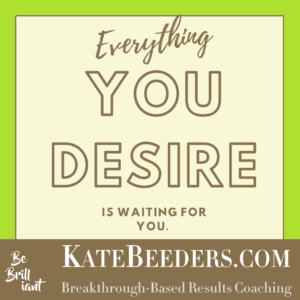 expand my horizons with cooking as part of my well-being efforts.
Everyone "knows" that salmon is a healthy choice, yet I was intimidated to cook it. It was one of those foods I ordered when eating out, yet I never wanted to make it at home as it seemed difficult (my belief and an old story I was telling myself).
A little background.
My Mom was a gourmet cook. If you had come to my house after school growing up, you wouldn't get the typical chips or packaged cookies that most of my friend's mothers offered. Instead, one of my Mom's choices would be chocolate mousse with shaved chocolate and whipped cream – all in its one little pretty glass dish – that was ready and waiting in the freezer.
Delicious and yummy!
Having a mother that went to gourmet cooking school, loved to cook, had every gadget/appliance to cook, and everything she served was fabulous was intimidating to think I could even come close.
My Mom always set up her dinner table for company to look like something from a magazine spread. This action gave her joy and a sense of pride. So, I stayed out of the kitchen for much of my life (and also due to lifestyle).
However, this past week, I made a delicious meal of salmon with stacked potatoes and fresh steamed vegetables. It was my first time making potatoes this way and the third time with the salmon. Everything was delicious! I am inspired, encouraged, and excited to create more fabulous dishes in the kitchen.
I teach the importance of moving out of our Comfort Zone, as that's where the growth is. The reason for this cooking "share" is to make you aware that when you have a goal, whether it be professional or personal, your steps outside of your Comfort Zone can be anywhere in your life. In addition, the confidence you gain from failing and succeeding will carry over in all areas of your life.
So, you may want to ask for that raise or to get involved in a new project.
Or you may want to reach out to a prospective client about your services.
Your new action doesn't have to be in the same area as your desired goal- it's about a growth mindset and shifting confidence to try something new. 
Your step outside of your Comfort Zone doesn't necessarily mean you have to jump in the deep end head first for transformation to occur (although, feel free to do so if you're inclined). Instead, you may want to try new "uncomfortable" things in other areas of your life—for example, a new workout at the gym or a different route to work, or even using a different coffee mug.
At least ten times during my meal prep, I tried to talk myself out of making the stacked potatoes as I hadn't prepared them before and didn't know if it would be too "hard."
Your challenge today is to try something new outside of your Comfort Zone. What will it be?
When you're ready for those big transformations, please feel free to reach out. My favorite methods for faster results are mindset techniques (tapping, neuroscience, and other resources I'm an expert in) and the appropriate strategies.
Be Brilliant,

International Speaker | Best-Selling Author |
Breakthrough Success Expert | Leading Mindset Expert | Award-Winning Strategist | Private Coaching
P.S. Schedule a time to learn more about my coaching services and workshops.
P.P.S. Have you checked out all of the FREE RESOURCES available for you to help you show up in your brilliance? There are meditations, tapping videos, training, and much more!
P.P.P.S. A portion of my profits is going to animal advocacy. If you're a dog lover, please check out The Forever Cali Project. There are lots of great, free resources for you!