I remember my first big "win" when I worked in the corporate world, which meant I had closed a multi-million-dollar deal.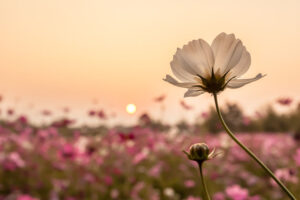 It was a "big deal" as I had been with the company for less than a year and these types of fast successes were rare. Both managers and my co-workers came by to congratulate me. But it didn't feel like a success.
Here's why.
When the client called to accept my proposal, he was low key. Truthfully, I was expecting fireworks, bells and whistles, and all sorts of ceremonial exhibitions. Instead, it was more him saying that we "needed to get this done quickly." Where were the displays of celebrations that I was anticipating? Where was the party? The champagne, streamers, and balloons?
Then, five minutes after learning this good news, the owner of my company sent me an email. "Great job, Kato (yup, I worked for a bit of a "boy's club" where everyone had nicknames). So what are you going to do for us next?"  Before barely digesting my first success, I was given the task (and worry) about what came next.
Honestly, what should have been an exciting time for me was instead deeply disappointing. 
This experience is common to achieving our goals. Success can go unnoticed or underappreciated. Worse, it's ourselves who barely take time to savor and enjoy our wins.
My multi-million dollar win and the subsequent experience was a powerful life lesson.
Since then, I've learned to enjoy my journey to success and teach that same philosophy to my clients. The truth is we may never "get there" wherever "there" is. Each day, each step should feel right, aligned, and honor us as we move forward.
Are you focused that way? Or are you caught up in negative thoughts about "what's next" or "will I ever get there?"
Take time to savor where you are today. Look around. Breathe. Enjoy. Celebrate the small successes because they lead to the bigger ones.
Remember, it doesn't matter if you ever get there. It's about enjoying the journey.
Paradoxically, if you enjoy the journey, you're already successful. 
As a "
type-A over-achiever
", it's been challenging to shift from the "what's next" to a "savor" mindset. Yet, it's the difference between happiness and stress.
Let me help you
shift to a place of feeling better as you move forward.
Need help slowing down and learning to savor? Maybe it's time for you to get serious about having some coaching sessions with me. Schedule a time to learn more by clicking
here
.
Be Brilliant,

Kate Beeders
International Speaker | Best-Selling Author |
Breakthrough Success Expert | Leading Mindset Expert | Award-Winning Strategist | Private Coaching
P.S. Learn to show up in your brilliance and release that negative talk.
Schedule
a time to learn more about my coaching services.
P.P.S. Have you checked out all of the
FREE RESOURCES
available for you? There are meditations, tapping videos, trainings, and much more!