When you think about being a leader, what vision pops up for you?
Do you see someone at the front of the room teaching?
 Or perhaps, someone climbing mountains with hundreds (or even thousands) following that person?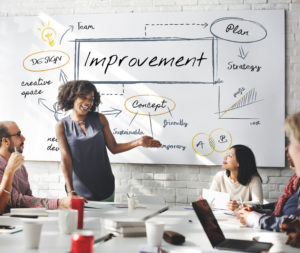 Maybe you envision it as someone who has created something totally out of the box that everyone wants?  Someone like Steve Jobs from Apple, or Mark Zuckerberg from Facebook or Simon Sinek or Brene' Brown with their fabulous Ted Talks or Greta Thunberg who's working to change the climate. 
What about past presidential leaders?  I recently heard Doris Kearns Goodwin speak about some of the great leadership from the White House.
 "Do not follow where the path may lead. Go instead, where there is no path and leave a trail."
-Ralph Waldo Emerson
What's your idea of a leader?
And, more importantly, do you see yourself as a leader today?  Maybe it's something you aspire to, but you haven't taken those steps today because you're waiting for something else to happen before you can.
Maybe you think you need a best-selling book, fabulous Ted Talk, colossal event, and so on before you can declare yourself a leader?
I want to plant a seed for you that everyone has the capacity to become a leader, especially you. It doesn't always need to be in a big, showy way. 
Sometimes you need to see that something needs to happen, and it means you need to step in as the role of the leader to make it happen. You can't wait to be "asked"… instead, you need to jump in with both feet.
For example, recently, in my condominium complex, there were a few concerns.  I heard other owners moaning and groaning and complaining.  Those negative attitudes would never lead to moving us to a better place. 
Instead, I pulled together a group of owners who I felt were positive, concerned, and potential action takers.  I held regular meetings with an agenda, and as a result, many of the attendees decided to run for the condominium board of trustees. 
They wanted me to be a member of the board too.  Other residents made the same request of me.  I turned them down because my intention and mission were to create a group of people coming from a positive place who could help facilitate change – not for me to be a board member. 
We recently had the election, and they are now on the board.  I'm able to move off and let the newly elected officials move forward with business at hand.
Where can you step into a leadership role where there is a vacancy?  What do you have the brilliance to accomplish?
It could be something as simple as coordinating lunch with a group of friends who have been saying for ages that "we need to get together". Or, perhaps, something is needed in your industry and you've been playing with an idea that might be a solution. Look around and be open.
Be Brilliant,

Kate Beeders
International Speaker, Best-selling author and Breakthrough Success Expert 
Leading Mindset Expert and Award-Winning Strategist 
Visionary Leadership bringing possibility to your life! 
P.S.  I have lots of ways to support you going forward in 2020. If you're looking to leap into that next level with the New Year, let's talk.  Email my team to schedule a time.