Happy Summer! You probably already know I'm an avid reader. I typically am reading multiple books at the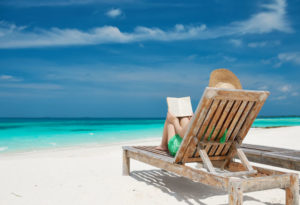 same time. They could include a past favorite, a trendy best-seller, and a fiction choice.
Clients are always asking me for suggestions on motivational books and I thought I would share my favorites with you. These are books I've given to my Brilliance Coaching Program members at various times.
I selected mostly classics since their message is the purest and other authors are simply mirroring the same concept in their own words. Most of these books I've read many times. Some, more than a dozen times!
Drum roll, please:
Think and Grow Rich by Napoleon Hill. This book is a classic that every top motivational coach has read many times. My favorite part of the book is the "3 Feet From Gold Story".
The Four Agreements by Don Miguel Ruiz is one of my most loved books. I've read it over a dozen times and even held a book club on it. Often, I tell my clients to read (and re-read) the chapter about not taking things "personally."
3. The Strangest Secret by Earl Nightingale is short and sweet. This book will leave you thinking about what type of garden of success you are planting.
The Seat of the Soul by Gary Zukav. I first heard him speak on The Oprah Show many years ago and loved what he had to say. This book is filled with inspirational stories that I never tire of.
Go or Don't Go: The Complete Guide to Accelerate Your Success and Tap into Your Brilliance by me. Hey, I couldn't leave this book off the list. My high-level $25,000 a year clients couldn't believe the wealth of information and insight my book provides. I take you from A-Z to reach your goals (and everything in between!).
I've got so many more books I could add to this list. I figured I would start you off easy. As I mentioned earlier, these books are classics. I recommend reading them over and over again especially before you grab the latest "bright shiny object". If you've read them before, go back and read them again. You could read each one a dozen times and still discover something new.
When you finish (re)reading these and want more suggestions, let me know.
One last important detail. These books will give you lots of knowledge. However, it's a totally different experience to actualize (live it). Let me help you make these transformations a reality. Book a time for us to talk about how I can help you through my powerful coaching.
Be Brilliant,

Kate Beeders
International Speaker | Best-Selling Author |
Breakthrough Success Expert | Leading Mindset Expert | Award-Winning Strategist | Private Coaching
P.S. Lots of FREE RESOURCES for you here. Check out the meditations, training videos, tapping, checklists and more. Click here for all of the goodies!
P.P.S. Go or Don't Go: The Complete Guide to Accelerate Your Success and Tap into Your Brilliance has been receiving 5-stars on Amazon. Get your copy here on Amazon.