Another flight attendant story for you…
When I was a flight attendant, one of the things we hated was a bad (aka rough) landing. Not because it was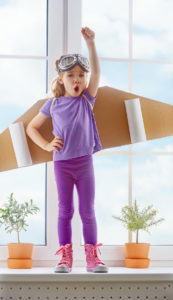 uncomfortable or scary. It was more because that was the only thing passengers remembered when they got off the plane. They forgot how friendly the agents were or how we over-delivered on our in-flight service. The "bad" landing was all that they spoke of as the plane taxied in. 
The pilots would often leave the cockpit door shut as people deplaned, leaving us (and mainly, me, as the Senior Flight Attendant) to deal with snide and unpleasant remarks. This experience taught me a valuable lesson. Service and delivery can be excellent, but if the completion is off, people will remember. 
I recently registered for an online course and had a question for customer service. It took them days to get back to me, and even then they didn't have an answer. It was a simple question on how to update my email address in their system. I encountered a similar problem with another resource company that I use; it took two weeks for them to respond. Noticing the comments on their Facebook page, I knew I wasn't alone. 
Many people are wondering what their business will look like as the economy starts to open up and businesses can get out there again. While I don't have a magic crystal ball, I can assure you that right now you are being evaluated on how you are taking care of your clients during the pandemic and what kind of customer service you are providing. It's important to spend time now making sure you have top-notch customer service, possibly even going above and beyond. Stay in touch with your clients (it doesn't have to be "all about the sale"). Connect with them. This simple step will make a difference as people decide how and where they want to spend their money.
A recent news story that I cannot understand is
Amazon's
decision to discontinue "live" customer service. Jeff Bezos is also planning on discontinuing the supplemental pay for his workers (according to the news as of the date this blog is written). He is on his way to be a trillionaire, so I can't believe it has to do with the profitability of his company. Like everyone else, I'm watching what other companies are doing to earn (or lose) my loyalty.
What can you do to maintain or even improve your customer service or delivery in your business?
Or, if you're a corporate professional, what can you do or improve on your delivery to clients or team members? 
Give this some thought. I'd love to hear your ideas.
Be Brilliant,

Kate Beeders
International Speaker | Best-Selling Author | 
Breakthrough Success Expert | Leading Mindset Expert | Award-Winning Strategist | Private Coaching
P.S.  Have you been listening to my new FREE meditation audios?  Here's one for you on attracting more abundance.  Click here to download.