Attracting more abundance into your life is easy once you know how to do it. It's a matter of creating systems and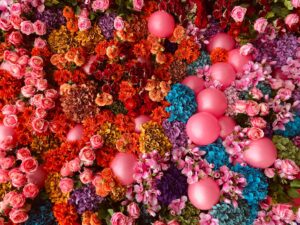 implementing practices that work in your life.
Do you ever notice how the best ideas always come when you're out walking, running, or in the shower? I had one today that I want to share. It's a critical practice that is easy to implement but often not observed.
The best part? It's not going to cost you any money to start. 
You won't need to order anything online to move forward.
You "only" need to remember to say two words: Thank You.
Here's the thing. Most of us say "thank you" for obvious reasons, but that's not enough.
Obvious "thank you" reasons might include:
• Someone holds the door for you
• Someone does something for you
• Someone gives you a gift
But it's the "not-so-obvious" reasons that move you to the next level:
• When you open your refrigerator, thank it for running steadily to keep your food fresh
• Thank your computer/cell phone for working every day
• Thank your car for getting you to your destination safely
Here are two warnings about the "thank you."
1. You must be sincere. If you say "thank you," and you don't mean it, it doesn't count.
2. Everything is energy. What you give out is what you get back. When you expect things to happen and don't appreciate that they transpired, they will often stop happening. Think of it like this… Say you give someone a gift, and they don't thank you. How likely are you to give that person another gift? It's not about giving the gift to get a "thank you." It's about the recipient showing awareness of what has taken place.
Today, I challenge you to say "thank you" out loud or silently as often as you can. Think about things that you have previously taken for granted and for which you can show gratitude. I promise that you'll soon notice more abundance in your life. It happens every time.
Saying "
thank you
" is only one technique to receive more abundance. If you're ready to live a truly extraordinary and fulfilling life, let's talk about private coaching. Schedule a time to learn about my coaching services by clicking
here
.
Be Brilliant

Kate Beeders
International Speaker | Best-Selling Author |
Breakthrough Success Expert | Leading Mindset Expert | Award-Winning Strategist | Private Coaching
P.S. Attracting more abundance into your life is easy once you know what to do.
Schedule
a time to learn more about my coaching services.
P.P.S. Have you checked out all of the
FREE RESOURCES
available for you? There are meditations, tapping videos, trainings, and much more!