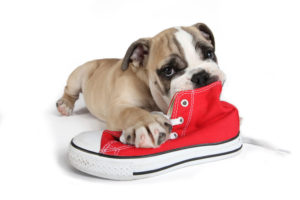 When most people focus on charging what they're worth, they focus on what they should charge.  Right? It makes sense that you would think that. You evaluate what your pricing (or salary) is and decide if it is valuing you. Then, you raise your prices.  
However, there's another side to the coin.  
If you follow the Laws of Attraction, you might have heard of the Law of Reciprocity.  What this means in simple terms is that energy flows back and forth and things go both ways.
To listen to the audio (Episode 73) version of this training, click here or listen on our website.
What I often see people do is that they focus on making more money, yet they complain about the pricing of others.  (You can admit you've done that.  I won't tell).
You'll say it's too much or you'll tell yourself that you can find it cheaper elsewhere.  Theoretically, that may be true.  Whatever you're looking for out there may be less expensive options.  If you devalue someone's pricing looking to spend less, you need to understand that you will have your customers/clients do the same thing to you.  
That's how the Law of Reciprocity works.
It's time for you to change that behavior if you want to charge what you're worth.  You can't have it both ways.  
What's so interesting about mindset and energy is that once you start to make these changes, you'll notice things changing for you regarding what you receive.  
After all, you can't expect people to pay you more if you're not willing to pay them more.  
Here is a necessary action step to start that shift:
When you hear someone's pricing, stop yourself before you go into those old, negative thoughts that it's too much.  Instead, take a deep breath and decide if you want it.  
Sometimes, we're so stuck in our money story it's difficult to change on our own.  That's when you need to hire an expert- a coach.  If that's your next step, let's talk.  Email my team to start the process.
Be Brilliant,
Kate Beeders, The Breakthrough Expert and Founder of BRILLIANCE Builders™
Tap into Your Zone of Brilliance and Breakthrough Your Financial Glass Ceiling
Check out my newly released book "Go or Don't Go: The Complete Guide to Accelerate Your Success and Tap into Your Brilliance"
P.S.  To listen to the audio (Episode 73) version of this training, click here or listen on our website.
November 27: Networking and Book Signing Event
January 9-11: Hosting the Money Acceleration Retreat in Cancun. Apply for your spot today