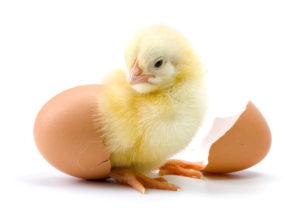 I get some of my best topics to write about when I host my live events.  The Brilliant Breakthrough Day I held recently, was no exception.
One of the questions I received was "What do I focus on first?  The mindset shifts or the marketing strategies to grow my business?"
Perhaps, you've been wondering the same thing as they are both significant areas to focus. 
To listen to the audio (Episode 67) version of this training, click here or listen on our website.
Here's my answer.  
You need both.  
When working with my clients, I combine both areas simultaneously.   What percentage of each area depends on where the client currently is and where they want to go.  
For example, one of my clients, Sandra, is a newer entrepreneur.  She's been trying to grow her business on her own and has failed miserably. She's unsure of where she's going and what action to take.  She's always "busy," yet she doesn't accomplish much.   As a result, Sandra's self-confidence and bank account are at a low level.  
One of the first areas I help her with is growing her self-confidence and adding small amounts of action to take.   If she doesn't believe in herself, she won't take action.  As her confidence grows, so does the number of activities she is given.  Before she knows it, she is rocking and rolling.
On the other hand, let's talk about Kristin, who is a more seasoned entrepreneur.  She's making money yet she knows there's much more she'd like to accomplish.  Every time she gets to a much higher level of success, Kristin hits a wall and goes bouncing back to where she was.  As a result, sustaining this new level of growth has been impossible for her.  
For Kristin, I would use my intuition and expertise to uncover an experience in the past that is most likely still holding her back.  Once that old story has been revealed, Kristin will find that her success easily gets to that new level and often will even surpass it.  
Mindset is at least 90% of your success (or your failure).  
You can't merely focus on strategies and only take action.  
You can't only focus on your mindset.  
The two go hand-in-hand, and it's finding the exact right combination to bring you into that next level of success.
Be Brilliant,
Kate Beeders, The Breakthrough Expert and Founder of BRILLIANCE Builders™
Tap into Your Zone of Brilliance and Breakthrough Your Financial Glass Ceiling
Check out my newly released book "Go or Don't Go: The Complete Guide to Accelerate Your Success and Tap into Your Brilliance"
P.S.  You can't see the tip of your own nose.  You can't see where your deeper blocks are which is why you need an expert (like me) to help.  Contact my team if you're ready to hire a coach.
P.P.S. To listen to the audio (Episode 67) version of this training, click here or listen on our website.