This thought has been popping up for me over and over again since shortly after the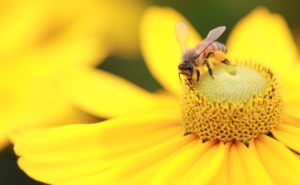 pandemic started.  I can't let it go and figured it was time to share it.
First, I must disclose that I am not an overly religious person but more spiritual.  However, we recently celebrated Passover and there was too much relatable symbolism to ignore.  It's the story of the Jews who left Egypt and wandered in the desert for 40 years. This experience symbolizes a form of isolation for them.  Enough time for the elders to pass away and new generations to be born.  The idea was a new tribe of Jews coming into Israel, leaving behind old ways, thoughts, and beliefs.  It took 40 years for this process to happen.
As we go through the pandemic, and I see the closure of buildings and self-isolation continue to extend, I feel that we are going through something similar.  This strong belief that until we figure out what we must change, we will continue to be living amidst a pandemic. 
There are lots of changes to be paid attention to that must happen first for us to move forward. 
How will we take care of our planet, Earth?
How will we treat each other?
How we treat ourselves?
How and in what way do we want our government to support us?
Frightening news and headlines continuously talk about the virus re-emerging this Fall and Winter making us fear that we will never be free of this disastrous disease. 
The panic of the pandemic is creating a lot of pandemonium.  Until we solve these problems, we will continue to live with Covid-19. 
As we individually uncover what we must change in our own lives, we will have the opportunity to leave our desert of isolation and create an experience that was even better than before.  That will only happen if we can look truthfully into our fears and old stories.  Then we must decide what kind of life we want to create and what type of world we want.  We can't move forward and out of the isolation until this happens. 
I've noticed that as I uncover what matters most to me, I've stepped even more into my brilliance.  I become more confident, have more control, make my own choices that my days become calmer and more fulfilling.  In a nutshell, I have more clarity about how I want to live. I find joy in my life and let go of my fears holding me back. 
We are all in this together.  We always were.
Be Brilliant,

Kate Beeders
International Speaker | Best-Selling Author | 
Breakthrough Success Expert | Leading Mindset Expert | Award-Winning Strategist | Private Coaching
KateBeeders.com   Info@KateBeeders.com