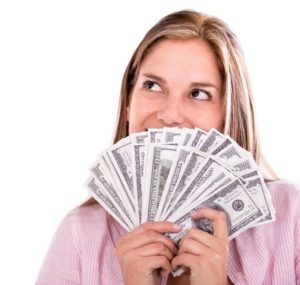 One of the biggest complaints I hear from entrepreneurs is that they wish they were earning more money. I'll bet you've said that to yourself. After all, who hasn't?
Interesting enough, when I ask them what they're paying themselves, the answer is typically, "nothing". The reason they say is because they don't have enough left over to pay themselves.
Let me give you a BIG mindset shift here.
Who's the hardest working employee of your business? It's you! Right? You need to pay yourself. Otherwise, before long, you'll be resentful of your business because you'll feel overworked and underpaid. You don't want that to happen.
You want to continue to feel that passion, creativity, and excitement about what you're building. Which means paying yourself for the work you're doing. Even if you say you love it so much, you'd do it for free!
Every time you earn money, transfer a percentage into a separate bank account named "salary". Start with a small amount. Even if it's .05%. You can always increase it as your earnings increase.
The point is to start the habit of paying yourself. FIRST!
Now, when I first started doing that, truthfully, there were times I had to "borrow" from that account to pay my bills. My I still did that. Now, I don't need to borrow anymore and I have a sizeable balance in that account, but if I had always told myself I didn't have enough, I would never have started.
I have another client that when she first started doing this, she was transferring amounts as small as $5 at a time. However, I remember 6 months later how proud she was of herself as she excitedly declared that she had several thousand in that particular account.
No more excuses.
What are you going to start to pay yourself? Pick a percentage and start today. Post your comment or email me back and let me know.
Make a commitment to yourself to start taking this action.
You'll be surprised how your mindset starts to shift towards money and you may even notice more abundance coming into your life.
Be Brilliant,

Kate