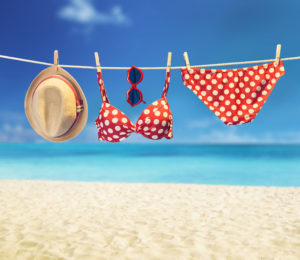 There are two ways to approach reaching your goals. One is to break down all of the parts and pieces and take it step by step.
The other is to take a huge, giant, quantum leap.
They're both important to know how to do.  As that old saying goes "There is a time and place for everything."
I'll bet you've heard all about breaking down goals.  Come and learn how to take that huge, giant, quantum leap at Brilliant Breakthrough Day.  
You see, I'm an expert in achieving and teaching how to have both.
Here are a few of the times I've done this in my career:
•    My first year of business, I was a featured presenter on a telesummit with 500,000 listeners. I went for the gold instead of focusing on being interviewed on itty-bitty radio shows.
•    I had a radio show and went for having the best and biggest names in my industry (instead of inviting my next-door neighbor). I had people like Jack Canfield, Marci Shimoff, Neale Donald Walsch and many others as guests.
•    My first main stage speaking gig was out of state and in front of 1000 attendees (nope, I didn't speak first at tiny, neighborhood workshops).
•    My first book was an international best-seller co-authored with Brian Tracy, and I was honored on the Red Carpet in Hollywood. 
•    Through hosting and being a keynote speaker, I've generated multiple-6-figures in revenue in one day many times. 
•    My fabulous team has my back and keeps my business running while I take "unplugged" vacations.
•    I've built a highly-profitable business and am a member of the 5% entrepreneurial club.
Register here and learn how to have your own quantum leap.  
Save your itsy bitsy polka-dotted bikini or speedo for the beach and let's take a quantum leap together! 
Be Brilliant,
Kate Beeders, The Breakthrough Expert and Founder of BRILLIANCE Builders™
Tap into Your Zone of Brilliance and Breakthrough Your Financial Glass Ceiling
Check out my newly released book "Go or Don't Go: The Complete Guide to Accelerate Your Success and Tap into Your Brilliance"
P.S.  Ticket prices are going up August 1.  Register today!  My last event sold out! 
P.P.S.  Prefer a more intimate setting?  Check this retreat out.