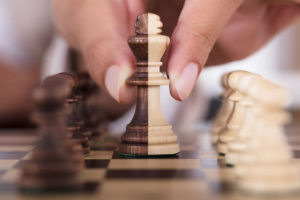 Has someone ever really made you angry?  Annoyed you or even pissed you off?  Heck, you wouldn't be human if you never had that experience in your life. However, how you handle it going forward, will affect the amount of success you achieve.  
To listen to the audio (Episode 59) version of this training, click here or listen on our website.
Recently, someone made me angry.  Of course, I thought I was justified to feel this way and thought I was right.  Maybe I was right…maybe I wasn't. In fact, I even shared the "story" with some of my close friends to get them to agree with me. I was looking for more support that I was the "wronged" party.   However, my friends know me well enough not to get caught up in my story and create an even more tangled web.  The truth is, no matter who was right or wrong, this negative energy didn't feel right.  It felt heavy, dark, ugly and slowed me down.  I didn't like it one little bit! 
The point is that by holding on to any anger (even if it's a little bit), will slow down and prohibit the amount of abundance that comes into your life.  It doesn't make a difference if you're justified in your position or not, right or wrong, as it puts your focus on negativity.  That's not a good thing for you and will never ultimately get you to where you want to go.  
Here's what I did which changed my energy and how I looked at the situation.  I used the "Ho'oponopono which is a Hawaiian practice of reconciliation and forgiveness.  All of the negativity I felt about this particular person and the situation was released.  
I first learned about the Ho'oponopono years ago while getting one of my tapping certifications. You can learn more about its history here. 
If you're experiencing some anger towards someone in your life, I recommend you try the Ho'oponopono, too.  
The phrases are:
I love you.
I'm sorry.
Please forgive me.
Thank you. 
Here are several different ways you can use it:
1.    You can picture the other person and say these words
2.    You can write these words to the other person on a card and mail it
3.    You can write these words to the other person on a card and not send it.
4.   Say these words to the other person
5.    You can "tap" these words in.
As you can see, you have several choices that you can use depending on the situation.  
Try one of these options and let me know how it works for you.
It's important to remember that anger (and negative emotions) repel abundance while confidence (and positive emotions) attract it.  Therefore, you must release any anger or negative emotions you might be carrying around.  
A caveat for you:  Releasing anger doesn't mean that the other person was right, all it means is that you are releasing the anger towards them.  
The Ho'oponopono is only one resource that is available to you.  I have more amazing tools than I can count that I use personally and with my clients to help them change their story and self-image of who they are and what they deserve in life.  As a result, more abundance comes our way!  Isn't it time for you to return your old story to the library and write a new one?  
Try it today! 
Be Brilliant,
Kate Beeders, The Breakthrough Expert and Founder of BRILLIANCE Builders™
Tap into Your Zone of Brilliance and Breakthrough Your Financial Glass Ceiling
Check out my newly released book "Go or Don't Go: The Complete Guide to Accelerate Your Success and Tap into Your Brilliance"
P.S.  If you're ready to have a breakthrough in your business (and life), join me for one of my upcoming events, either the Brilliant Breakthrough Day  or if you're looking for an intimate, exclusive experience, apply for a spot at my next Money Acceleration Retreat