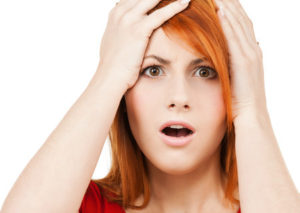 I can't believe I did this.  I walked straight up to her and asked for drugs.  She must have thought I was crazy.  And, the truth is I wasn't even embarrassed because I was so desperate for a change.
I explained I was fighting a really bad cold and everything I was trying on my own just wasn't working. This had been going on for several days with no relief. I showed her what I was taking and she said it was too late for that.  (I could tell she felt sorry for me).  The pharmacist then walked over to the aisle and took a box of cold medicine out and said: "This is what you need."
The cold medicine worked immediately.  As I expected… because she was the expert.
The reason I'm sharing this story is that it reminds me how often we try things on our own, long past when we should be asking for help.  How often do you do that in your business?
If you're not sure, here are 5 questions to ask yourself.
Are you able to create and implement a plan that stretches you?  Allowing you to increase your income and show up more in your brilliance?
Do you do what you set out to do? If you hit a block, do you have support to move through it?
Are you in a constant battle with "Bright Shiny Object Syndrome" ? Or do you have clarity and focus of where you're going and what you need to do?
Are you settling, making excuses and more for leaving things the way they are? Be honest with yourself. Maybe you're not making yourself a priority to find out the answer?
Are you always checking out and reminding yourself of your goals and vision for your life? Or, do the days run into each other so you lose track of time?
These are questions to ask yourself on a regular basis.  The thing to remember is that none of us can do it alone.  Everyone successful has had a mentor.  Everyone successful has been willing to pay the price of admission through their time, money, energy and other resources.
What are you willing to do to reach your dreams?
Be Brilliant,
Kate Beeders, Founder of BRILLIANCE Builders™
Tap into Your Zone of Brilliance and Breakthrough Your Financial Glass Ceiling
P.S.  If you're finally ready to get the support you need to breakthrough to that next level, let's set up a time to talk.  Contact my team at Info@KateBeeders.com