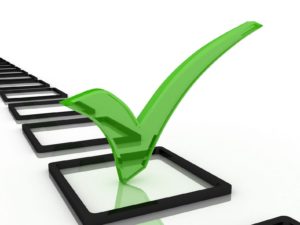 I only have one rule for my coaching program members.  No trades.  There's a reason for this strict guideline.  
To listen to the audio (Episode 47) version of this training, click here.
When I first started my business, I did a lot of trades.  You know how that goes.  You provide a service for me and I'll provide a service for you.  No money changes hands.  
I tried reiki, feng shui and a few other services that way.  I thought it was fun, yet, I wasn't making any money.  I needed that income to pay my bills – to survive.  At that time, I was very uncomfortable with the whole process of asking for money for my services.   Even though I wouldn't admit it at that time, I was getting angry with the great results people were getting from me without paying. 
I don't do trades anymore because of those previous situations. 
What I have learned is that when you offer trades, you're basically de-valuing your services.  Your results never get as appreciated as when someone has to give you their credit card, hard earned cash or write you a check.  They take you more seriously.  When trading, it doesn't offer the same level of respect.  
Often, one person will feel short-changed as they didn't provide the same amount of work or get the same type of results they delivered.  
It is interesting when I connect with experienced coaches who want my services and suggest a trade.  I never accept.  I've even had conversations with people who have worked hours upon hours for other people with a "promise" of rewards to come.   When these rewards don't show up, all that is left is frustration and resentment.  Of course, there are those people who consistently give more than their client/customer paid for.  
Why do entrepreneurs (continue to) offer trades?  
Here are some of the more common reasons which make it easier to offer a trade: 
Uncomfortable asking for money

Don't hold a high regard for their service

Can't set or maintain boundaries 

Intimidated by others 
That's why I always recommend to keep the delivery of your services clean by always taking payment.  The only exception to my rule is someone who is either brand new in their business or possibly taking on a brand-new niche.  However, this should only be done for a limited time to gather a few testimonials and increase their confidence level.  
One last point, I do believe in under-promising and over-delivering.  When you do that, you end up with lots of delighted clients/customers.  However, I believe that should be done intentionally and not due to a lack of boundaries.  
So, if you're a "trader", set an intention to stop.  Start charging what you're worth!
Be Brilliant,
Kate Beeders, The Breakthrough Expert and Founder of BRILLIANCE Builders™
Tap into Your Zone of Brilliance and Breakthrough Your Financial Glass Ceiling
Check out my newly released book "Go or Don't Go: The Complete Guide to Accelerate Your Success and Tap into Your Brilliance"
P.S.  Register for Conversations To Clients Live™ here.  Learn how to have authentic and effective sales conversations by easily enrolling ideal clients into your programs, products and services. 
P.P.S.  Listen to the live version of the training by clicking here (Episode 47)