One of the biggest questions I hear from entrepreneurs is "What's the path to success for running a business?"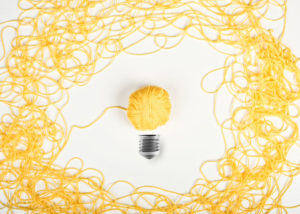 There are several reasons that this question is always a top concern.  
Many are confused about what step to take next.
Many are fearful and unable to take any action.
Many are frustrated because they've tried many resources and aren't seeing the desired results.
Let's dive into this topic. 
First, what is the next step for you to take? 
Understandably, there are so many options each promising the sun, the moon, and the stars up above.  Should you invest in social media expertise, branding, or perhaps a new website?  Maybe you should be a speaker or host your events?  Or, perhaps it's time for a new product launch? 
What's critical for you to know is that there isn't a one-size-fits-all solution.  It's essential to take the next step based on where YOU are and where YOU want to go. 
For example, if you need to make money and are feeling the urge to write a book, this might not be the best next step for you because writing an entire book takes a lot of resources (time, energy, and money).  If you don't have a solid, working plan in place to bring in (and maintain) current clients, you won't have enough money coming in while you're working on the book.  On the other hand, if you're independently wealthy or financially supported, writing a book may make sense.  Provided you have a plan in place of what to do with the book once it's written. 
On the other hand, if you're very clear on where you are and where you want to go, you want your next action step to be aligned with your vision to keep you focused and on the path.  Perhaps, it's creating a funnel for bringing in new clients or setting up systems in your business.  I firmly believe that every entrepreneur needs a strong foundation as they continue to grow.  Their business foundation must be strong enough to support the new growth. 
If you're feeling frustrated because nothing seems to be working, this can quickly turn into a "chicken and egg" situation. 
Through my work with clients, I've observed that frustration gets in the way of taking the necessary actions that lead to success. Often, entrepreneurs get into these situations because they don't have realistic expectations.  Meaning, if they take a course that is meant for an entrepreneur at a higher level with a more solvent business, it's quite likely they won't get great results. 
Both of these situations can easily lead to disappointment and a negative mindset resulting in beliefs similar to "I'm not worthy of success."  These feelings pop up when you feel that it's challenging to move forward no matter what action you take. 
Going forward, when you ask yourself this question, what would you want the response to be?  Imagine if you had the knowledge that you were being supported for all of the success you desire?  Your next step should be learning how to shift your mindset into one of belief. 
Believe you can do it.
Believe you are worthy of success.
That's because you are.
I'm here to help.  Contact my team for coaching or event information.  Don't go it alone.
Be Brilliant,
Kate Beeders
International Speaker | Best-Selling Author | 
Breakthrough Success Expert | Leading Mindset Expert | Award-Winning Strategist | Private Coaching
P.S.  Register for your Early Bird ticket to my next event