It's no secret that stress levels have been up since the pandemic started. However, with celebrities, such as Olympian Simone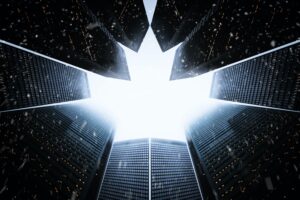 Biles, talking about their anxiety, it's become more acceptable for people to share how they're feeling in the workplace.  As a result, companies are now focusing on providing resources for their employees to reduce stress levels. At the same time, self-employed professionals are realizing that self-care is critical to their own success.
Although there are many contributing factors for the increase in stress, one of the most significant contributors is our loss of control.  Everything seems to be in a constant state of flux.
The average person has no say in the ever-changing policies. They are often learning about these changes with very little notice to prepare.
This loss of power leads to frustration, disappointment, sadness, and anger.  As a result, it is difficult to be productive, focused, creative, clear-headed, or happy as you go through your day.
While most of us can't create national or even company policies, we can learn to take control of our own lives by implementing essential action steps in our daily lives.
Ultimately, this means learning to be intentional and deliberately creating desirable experiences.
Here are 7 STEPS TO BUILD UP CERTAINTY IN AN UNCERTAIN WORLD
Become aware of what you can control and control what you can
Set up a daily schedule/daily routine
Fall back on systems/processes
Move the goalposts closer
Reward yourself regularly
Move your body
Support others
As a bonus step, remember that you must ultimately take personal responsibility for your well-being.  Create the routines you need, set healthy boundaries and ask for the support you need.
Need help?  We all do.
If you've already tried to make a change and are still having trouble, let me help you move forward through private coaching or workshop for your company. Please
schedule
a time for a quick chat or
contact
my team.
=> Photo by Andre Furtado from Pexels
Be Brilliant,

Kate Beeders, The Breakthrough Success Expert
Tap into Your Zone of Brilliance and Breakthrough Your Financial Glass Ceiling
P.S.
Schedule
a time to learn more about my coaching services and workshops.
P.P.S. Have you checked out all of the
FREE RESOURCES
available for you to help you show up in your brilliance? There are meditations, tapping videos, trainings, and much more!
P.P.P.S. If you're a dog lover, please check out
The Forever Cali Project
. There are lots of great, free resources for you!