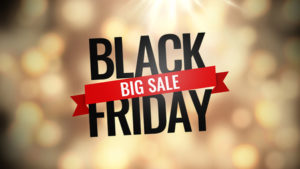 I've never done this before. But my Inner Guidance System suggested it and I'm super excited to share it with you.
Here's the scoop.
Do you want to up your game? Then my exclusive Money Acceleration Retreat (Cancun in January and Boston in March) is available for you at Black Friday pricing! Known for creating a space for inspiration, you'll learn, grow and discover. It's a chance to get out of your comfort zone, to reset and focus on the things that are and aren't working. Indulge yourself in this intimate and beautiful setting to experience massive breakthroughs in your business while establishing confidence and momentum. I've been hosting these for about 5 years, and the comment I hear over and over again is that I "under-promise and over-deliver".
Here are examples of how I've helped attendees in the past:
Change their money story to attract more abundance
Charge what they're worth to make more money
Create their marketing message to attract more ideal clients
Set boundaries instead of giving it all away
Get clarity on what their short and long-term vision is
Create packages/programs to attract higher level clients
Shift their self-image to that of a "winner" instead of fearful
Master sales conversations and overcome objections
Establish foundational business practices to bring in consistent income
Release old fears and doubts about who they are and what they're capable of
And, much more!
If you want to join me and have been on the fence, here's your big opportunity. 
Pricing to take one of the limited spots is regularly $2,497. For today and tomorrow only, you can take one of the remaining spots for only $997.
This means you save a whopping $1,500.
Pretty sweet, huh! 
Here's how it works. Click here to reserve your spot. Because this is by invitation only, you'll put a deposit of $500 down. We'll then have a quick chat by phone within the next 10 days to determine that you'll get the results you're looking for by attending. These retreats are my "pride and joy" and I always want to make sure I have the "right" attendees. If it's a yes, awesome. You'll pay the remaining $497 at that time. If it's a "no", I'll refund your money immediately.
Pricing goes up on Saturday at midnight ET. 
I've never done this before…and may never do this again. Reserve your spot today at this steal of a deal!
Be Brilliant,
Kate Beeders, Founder of BRILLIANCE Builders™
P.S. Some of the spots are already gone. So, if you're FINALLY ready to breakthrough, take FAST ACTION TODAY and register.