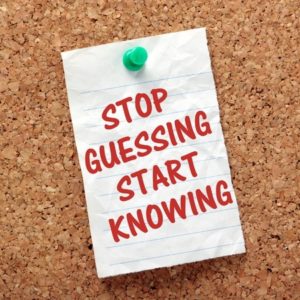 Having studied money mindset so thoroughly the last 7 years, there are certain signs I see that show me when people aren't aligned with their money.  If you aren't aligned with your money, it will make it harder for you to attract and keep money.
You post your prices.
The problem with that is when you do that you become a commodity and your prospective clients will "shop" you and look for the best bargain.  It becomes a price war.   That's a very bad thing to have happen as people will make decisions on what they believe they can "afford" instead of find the best solution.
Why do you post your prices?  You're afraid to have the "money" conversation as it will bring up their negative beliefs.  Things like:
I shouldn't charge that much
That person might not be able to afford me
I feel "salesy" when I talk about money
I'm not worth that
What if I can't deliver what I promise
The problem is when you avoid the conversation, you're also not communicating to your prospective clients about your true brilliance.  You'll lose clients and not make the income you want.
Ready to get learn how to change that so you can comfortably talk about your services/products and have the money conversation?
Ready to start owning your worth? 
At Conversations To Clients Live™, I will be teaching you how to shift your money story so you can increase your income.  Only a few seats left.  
Be Brilliant,
Kate