This pandemic is a challenging time for all of us.  The truth is this situation is happening whether we like it or not.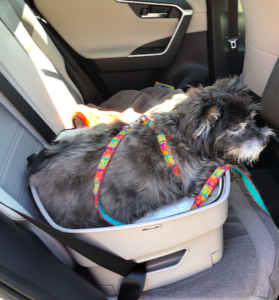 However, we can choose how we'd like to experience it.  We can become scared, frustrated, and constrict and contract, or we can choose to ground ourselves and come into our power.  I'm choosing the latter.  It's not always easy as I find social media, the news, and going to the supermarket tests me.  I have the skills and resources (my coaches) to shift my mindset when I start to tip over.  I'm here for you, as well. 
Even if you're self-aware, it's still a difficult time to keep a positive mindset in check.  Permit yourself to feel what you feel and know you can shift out of those thoughts when you're ready to. 
THESE ARE RECENT TRAINING VIDEOS to help you stay grounded.
Sit back, relax, and enjoy and click on the links to view.
=>The Best Action to Take During A Crisis.  
=>[CON VID 19] Important Action to take for your business, career, and you.
=> How To Thrive (not merely survive) During Difficult Times 
Here's how I can continue to help and support you:
1.    I am continuing to do training videos (mostly through Facebook) so make sure you're following me and watching them
2.    If you'd like a few coaching calls to help you, reach out to me for my special package.
3.    Lastly, I'm hosting Brilliant Breakthrough Day on line.  It promises to be a powerful, impactful, transformational day that we all need.  It will be highly interactive and participatory.  I hope you can join us! I know some of you have been hit harder economically than others. If you are in need of a special ticket price, let us know.
Be Brilliant,
Kate Beeders
International Speaker | Best-Selling Author | 
Breakthrough Success Expert | Leading Mindset Expert | Award-Winning Strategist | Private Coaching
 P.S.  Cali and I are sending you much love and positive energy during this time.  Stay healthy, social distance, and wash your hands! 
P.P.S.  Let me know how the videos are helping you and what future topics you would like help with.