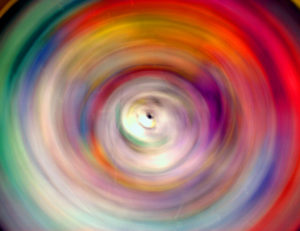 One of my clients was upset recently because someone who had enrolled to work with her was having second thoughts.  It put her in a bit of a tizzy and she wondered what to do next.  Has that situation ever happened to you?  It does happen from time to time to all of us and our negative thoughts can certainly take over and make things even worse.
Negative thoughts like:
I'm not good enough
If I was better this person wouldn't change their mind
I really, really, really need the sale. Now what will I do?
I knew this would happen because bad things always happen to me
I didn't really deserve the sale
If this person had worked with me I might not have been able to help him/her
And, much more.
Here's the deal.  Your thoughts will always go to that negative place of fear, doubt and old stories of how you're unworthy.  That erodes your self-esteem and after it happens a certain amount of times, it can be quite difficult to recover.  Usually, by that point, you're feeling defeating, disappointed, frustrated and wondering if things will ever change for you.  When you're in that place of negativity, it can be quite difficult to turn things around.
The good news is that you can learn to shift your mindset.  Honestly, it does take practice and discipline to build that muscle.  But, it's so critical to learn how as once you learn how, there's no greater reward.
Picture this.  The same scenario with a client having second thoughts.  Instead of you feeling scared and basically running away from the situation or making a bad situation worse, you come from a place that's confident and grounded.  That personal power alone can often turn that situation around and allow that client to again feel comfortable with their decision to work with you/buy your services.
Imagine how different your experience will be.  Pretty amazing, huh!
Be Brilliant,
P.S.  I'm teaching how to increase your confidence in these situations and so much more (you can read all of the details here)  clickable to http://www.ConversationsToClientsLive.com   Register today before we're sold out!