Are you Ready to Beat the Money Blues?
QUICK CASH INFUSION:
21 Proven Action Steps to Quickly Attract More Money
(and Abundance) into Your Business
Attention: Heart-Centered Entrepreneurs, Coaches, Healers, Practitioners, Speakers and Authors who want a more successful business while having fun, freedom and balance in your life!
Does this sound familiar?!
Have you been struggling with how to have a consistent income while not sacrificing your life?
Do you get scared some months worrying about your finances?
Have you been working hard, playing that game of taking "one step forward and two steps back" with your business?
Do you sometimes get so overwhelmed with all you need to do, you end up not doing the things you really need to do?
Well, I've got great news for you! What I'm about to share with you completely changed both mine and my clients' businesses forever and it may be the exact thing you need to learn right now to take that big leap to take your business to the next level and make more money! You may have heard my story of how I left a successful career in Business Development to start a new practice as a Success Coach. My business took off quickly and along the way, I received these fabulous opportunities:
My name is Kate Beeders, and I'm an expert in helping solopreneurs make more money…FAST. Why? Because releasing the blocks to my CLIENTS' SUCCESS is what I do best!
Featured speaker for the 2011 & 2012 Tapping World Summit to an audience of over 800,000
Acknowledged by a New York Times best-selling Sandra Anne Taylor in her book, Truth, Triumphs & Transformations about the Laws of Attraction
Radio show host with guests who are leading international experts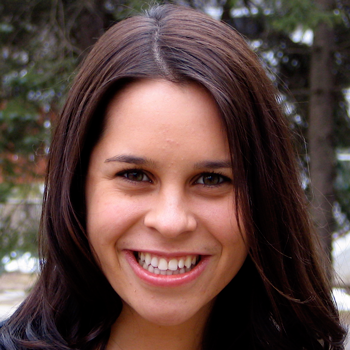 "If you're looking to grow your business then Kate Beeders is the practitioner for you"
"What a gift it is to find a practitioner who has extensive knowledge in the business world and is an expert tapping practitioner. If you're looking to grow your business then Kate Beeders is the practitioner for you."
Jessica Ortner
Producer, The Tapping Solution
www.thetappingsolution.com
I did this while building a successful and profitable practice in just a few short years! In fact, this year, my accountant "high-fived me" because my income increased by over 500%.
Well, I've done all of that while maintaining balance in my life and without sacrificing:
Time with friends and family
Taking care of myself
Being true to myself, my spirituality OR my mission in my life
And, I want this for YOU.
In fact, I'm sharing my unique system I developed to help you attract all the financial success you want for your business….FAST! My proven system combines my 15+ years of Business Development expertise, the Law of Attraction, and my Tapping (EFT – Emotional Freedom Techniques), Matrix Reimprinting, and more to help you get the fastest results possible.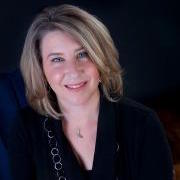 "Very powerful and fast acting work!"
Jeannie Spiro
www.JeannieSpiro.com
"Kate, I have to tell you about my amazing story."
"I took your Quick Cash Infusion Workshop on Friday. When I returned home, I said to my husband that we have to book our family vacation this weekend. We were planning on going to Atlantis in April for four days. Previously, I had tried to get a discount rate through a timeshare but had no luck. That night my friend and I were reminiscing about what a wonderful time we had both had at Atlantis 3 years prior. On Saturday afternoon, I opened my mailbox and I screamed and had tears in my eyes. There was a promotional voucher for a free four night stay at Atlantis as well as a $300 discount in airfare! I could not believe my eyes. I received this amazing news right before we were going to book our vacation. The total savings that we received was $1509.00. Your workshop helped make me a believer again that I could attract what I wanted. Thank you very much for your amazing workshop! "
Renee Fienberg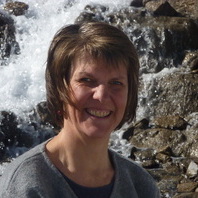 "This course is so working for me."
"I just hung up with our son who called to ask how he could best pay back $1200 he owes us and I was interrupted during the call to accept a couples's registration for a workshop I'm offering. YEAH!!"
Kathleen Hennessey
Peacework-Coaching, Switzerland
"Within 2 weeks, I had over £1600"
"All I wanted was just over £500 for summer school and flights for my daughter. Within 2 weeks of setting the intention and following the action steps Kate talked about in the Quick Cash Infusion course, I had the cash in hand. Actually, more- I had over £1600 pounds- in hand!"
Shona Linton, Guernsey
This is for you if:
You're a new or experienced entrepreneur who's ready to release your blocks so you can attract more money into your business
You spend too much time worrying about money
You make decisions based on your lack of money
This is not for you, if:
You want your business to grow s-l-o-w-l-y
You're perfectly happy with the amount of business you have; in fact, you have a long line of ideal clients holding out their credit cards wanting to work with you
You're waiting to have the money before you can invest in yourself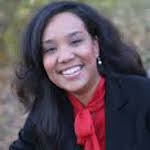 "Every time we work together it's powerful"
"Kate is Awesome! Every time we work together it's powerful, Day 1 of the Quick Cash Infusion Tele-series I attracted $1450.00 within 24hrs. It was a small amount yet I needed the additional cash to fund a small personal project. As I had funds allotted already for another purpose. I followed Kate's instructions and attracted an additional $1325.00 48hrs later, topping a check in the mail for $795.00 and $2.99 this Monday morning at 10am. The class isn't even over yet, but I had to write to share this……Love it!!!"
Unee Washington
www.washington-realestateco.com
"I feel much better and more in control of my business and ability to make money when I need it."
"First – I have had wonderful time this summer in your QCI summer school. As I have said I was skeptical at first, but I am amazed at what has happened this summer. If not for the summer program I never would have thought of 25 for 25!! which I had so much fun doing 🙂
Second – Since the course started I have made in extra income, savings, surprise influxes of money, and new clients over 2,000 dollars!!! Heck I made 500 extra in severance pay right after the first call!!
I came up with idea for 25 for 25 which I loved doing and may do again for QCI in the future. I gained a new client, connected with wonderful and inspirational people through the calls and forum, and got over my "calling" people fear. I have a plan to market my upcoming workshop in September, and I feel much better and more in control of my business and ability to make money when I need it.
It has truly been a fun and positive experience. I really did not know much about tapping beforehand, but now I see the real benefit. I also have been getting those "excited" feelings more than "anxiety" feelings.
Thank you to Kate and everyone in the group. You made my summer a lot brighter (if that is possible in Texas 😉 )"
Laura Klekler
www.lauraklekler.com
Here's how it's going to help you:
Clear out and release Money Blocks that are in your way so your mindset will match what you want to attract into your life
Get easy-to-implement action steps to bring that quick cash into your business
Focus and clarity on what cash you need to bring into your business and how to do it
Plus, you'll learn my technique to deal with those unconscious fears, thoughts and sabotaging behaviors that pop up. Imagine being able to tap away those negative beliefs and replace them with positive, confident thoughts!
And much more…
Be Brilliant,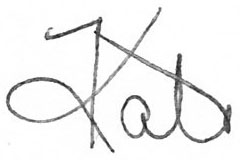 Kate Beeders, Mindset & Marketing Expert
Helping Solopreneurs Make More Money….FAST!!!
Here's what you'll get:
At the end of the program, you will be able to:
Clear out and release your money blocks
Have an easy to implement quick cash action plan
Focus and clarify on how to bring the money you need into your business
Clear out the unconscious blocks holding you back
4 PRE-RECORDED CALLS:
(3) Three content calls covering the 21 Action Steps. Each call will be packed with content, Tapping, Laws of Attraction, and exercises for you to do on your own. Bring paper and pen – you'll be taking lots of notes!
(1) Q & A call that was pre-recorded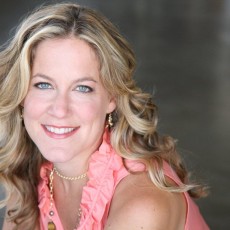 "Immediately (and I mean immediately!) I saw results."
"I absolutely love the business I've built. And I believe in it. I know that my products and services are vital to the women we serve. But something was holding me back, and I didn't know what it was. I'd been in sales, and had been a VP at a major investment firm, so I thought I had everything I needed to create a successful business, but it just wasn't working the way I knew it should. So I listened to the little voice in my head, and began to work with Kate. Immediately (and I mean immediately!) I saw results. I launched programs and gained clients, and grew my community. She and I worked together to uncover the beliefs that had been holding me back, and the cleared them through tapping. We set achievable goals and plowed through them so I could move on to even bigger and better things for myself and my business."
Kiva Leatherman
www.wisewomennetwork.com
"Hi Kate. Just an update…"
"During the Quick Cash Infusion Telecourse I didn't see much happening at first, but then lots of money started flowing in from seemingly out of nowhere! Just today I received an extra check from my ex-husband, got a free month of rent from him, and reduced payments on rent to him til the house sells! Today alone that made me over $2k, plus future monthly savings!!! So the QCi didn't happen for me during the course as much as soon after, but it's really big and sooo worth the wait. Thank you!"
CiCi
Money Back Guarantee
If you decide to quit the Quick Cash Infusion Teleseries, simply notify us via email within 48 hours after you purchase the course and I'll personally refund your money.*
Legal disclaimer: Every effort has been made to accurately represent our program and its potential. The testimonials and examples used are exceptional results, do not apply to the average attendee/purchaser and are not intended to represent or guarantee that anyone will achieve the same or similar results. Each individual's success depends on his or her background, dedication, desire, and motivation. As with any business endeavor, there is an inherent risk of loss of capital and there is no guarantee that you will earn any money.
*Your full amount is refunded, minus a $25 administrative fee.
Questions? – Email info@katebeeders.com