Share in the Prosperity of Success Coaching with Kate!
Become a partner now…it's free to sign up!
That's right.
If you tell your colleagues, friends, subscribers, and customers about any of the products I have on affiliate promotion, and they purchase through your affiliate links, we'll pay you a 20-50% affiliate referral commission (depending on the product)!
Whenever there is an affiliate promotion, I'll send you all of the information you need for: ezine text, blurb text and facebook posts and twitter tweets. It will be very EASY for you to promote.
We'll do all the order processing. You just sit back and collect your checks! There is NO limit to the number of people you can get commissions for!
Here are some ways you can promote us:
In your newsletter
In your e-zine
On your website
On your website's links page
In editorial coverage on your website
In advertising slots on your website
In conversations with friends and colleagues
At networking and lead generation meetings in your town
Here's the easy, three-step process for you to begin collecting commissions:
Remember, spamming is NOT allowed. Violators will be removed from our affiliate program immediately and commissions will NOT be paid. We are not responsible for inaccurate claims made by affiliate members.
Payments
Commissions will be paid approximately 75 days after the close of the month the sale referred sale was made, to allow for cancellations or bad payments. They will be paid 7 days after events unless otherwise stipulated.
No commissions will be paid on cancelled orders or for clients already in our database.
We do not pay commissions on your own purchases.
We reserve the right to remove you from our affiliate program for any reason.
How I choose partners:
Entrepreneurs who have products and services that I really, really love (I give great testimonials!
Entrepreneurs who offer products and services that are aligned with my communities needs and values
Entrepreneurs that invite me to speak on their stage and/or host a special call to their community with me as their guest
Questions? Send a note to info@KateBeeders.com
Be Brilliant,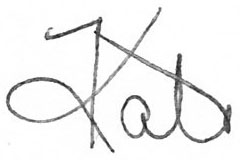 Kate Beeders