Are you ready to discover how you can go from feeling
stuck to being wildly successful

by accessing your Zone of Brilliance?
It's time for you to return that old story to the library and write a new one!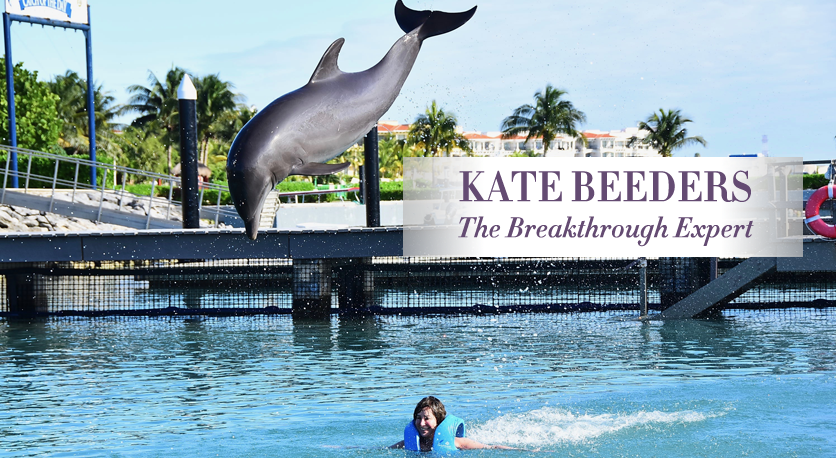 Dear Entrepreneur,
Chances are you started your business because you were really excited and passionate about something.
Plus, you wanted more freedom in your life.
You wanted the freedom to travel and work wherever and whenever you wanted. In other words, you wanted to have, be and do more.
The only problem is that your income level isn't quite matching your level of expertise.
Accelerating Your Success and Tapping into Your Zone of Brilliance Equals Attracting More Abundance into Your Life
The thing I've seen that makes the biggest difference for my clients having more success is having that big breakthrough. You know the one I'm talking about – the one that can change everything.
Sometimes it's a breakthrough in…
Identifying and understanding your strengths
Learning how to charge what you're worth or ask for that raise
Setting personal and professional boundaries
Believing you are "worth" it
Eliminating "perfectionism" from your vocabulary
Being more comfortable with sales conversations and objections
Getting over your fear of public speaking
Clarity on what's most important to you and how to get it
Forgiving someone who told you you'd never be successful
It's time to find your breakthrough. A new breakthrough. New clarity and purpose that will give you the results you are longing for… More success. More money. And more abundance!
It's all about ABUNDANCE. Sure, there are other factors that play into your success, but the truth is, if you aren't getting wins (whether it is your checkbook balance or recognition at work), you will quickly feel defeated and burned out!
Now here's the BEST news.
Your obstacles have nothing to do with your how smart you are. Your website isn't the problem, the program isn't the problem. Your education isn't the problem. The competition isn't the problem.
The only thing standing between you and the impact and income you deserve is your SUCCESS STORY.
So, let's re-define and re-write your success story. Let's look at what's happening behind the scenes and why you're not making what you should be. Let's define your worth, set your goals and catalyze the business and personal transformations you've been dreaming of.
Breakthrough to your "Zone of Brilliance" at the Success Acceleration Retreat
When you have your breakthrough at the Success Acceleration Retreat (the event is limited to 8 individuals), you enter into what I like to call your "Zone of Brilliance."
In this zone, you clear the negative blocks standing in your way. You clear the blocks that have blinded you from seeing and attracting the opportunities that are often right in front of your eyes!
YOU FIND YOUR SWEET SPOT.
Everybody has a Zone of Brilliance, and that's what the Success Acceleration Retreat is designed to do – help you access this zone so you can have the breakthrough that will transform your life.
This retreat is personalized and intimate. It is limited to eight participants so that each participant receives the attention, results and transformation they are seeking. In a small, relaxed and personal setting, we are also able to watch and learn from each other's experiences and to see each person's breakthrough to brilliance!
Each participant will take a turn in the Hot Seat, where we will share knowledge, borrow intuition and grow as a group.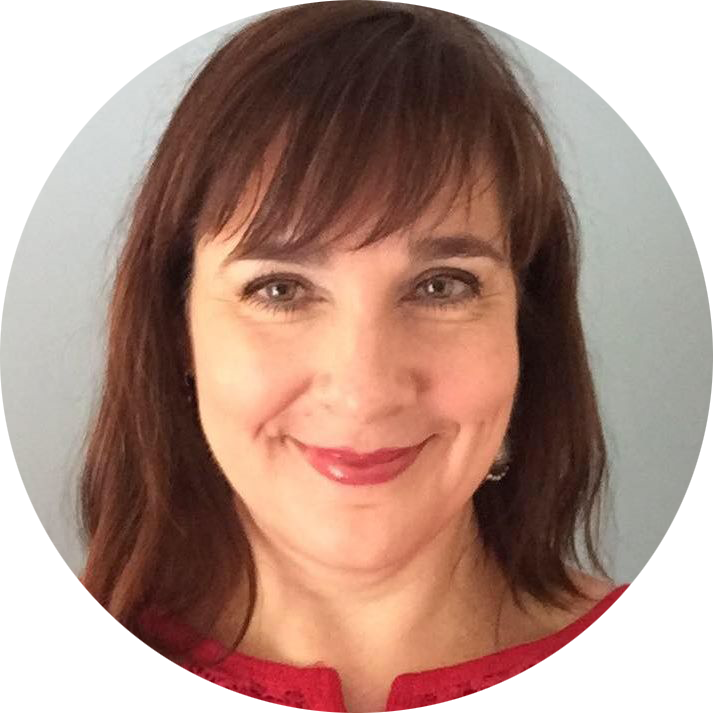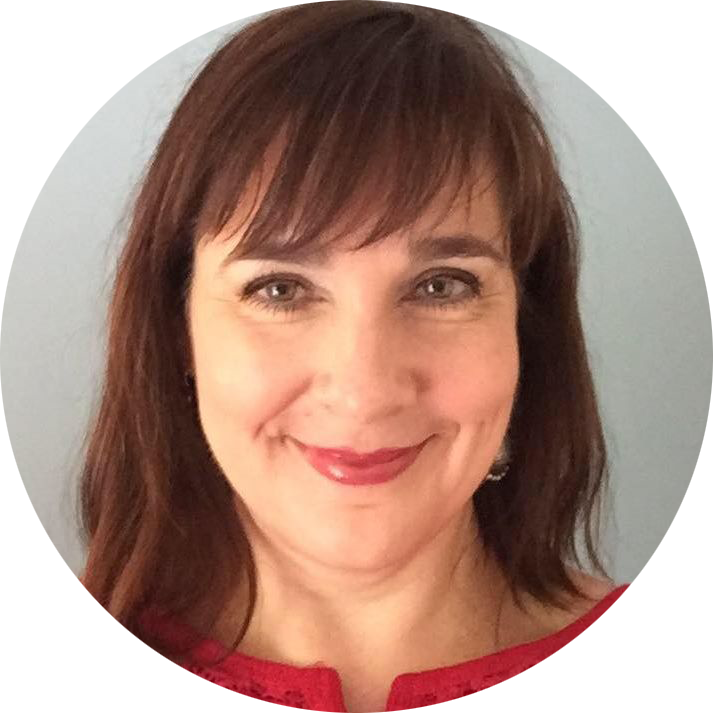 "I would highly recommend if you want to really dig in and move forward with your business quickly, that Kate would be the perfect person for you to work with."
– Andrea Parham
You Will Experience a Powerful Shift in Your Mindset – The Key to Transforming Your Life and Your Business
When I was in the corporate world, I thought success was all about marketing, sales and taking massive action.
But after starting my own business and hiring high-level business coaches, I learned quickly that without the right mindset, all the best marketing and sales training in the world won't make your business turn a profit.
It's also very difficult to create abundance if you're constantly feeling stressed or overwhelmed. I know we're human and these emotions are normal, but success comes when you know how to transform your energy quickly whenever you're "not in the flow." I can help you with this.
You cannot create success and abundance from a scarcity mindset. You cannot lead when you are stuck in fear. You cannot decide when you are lost in confusion.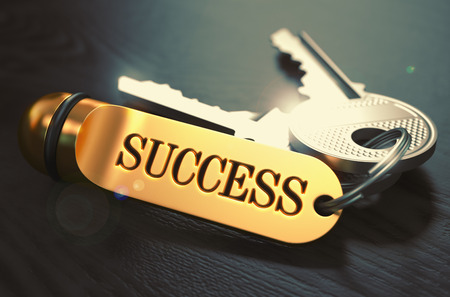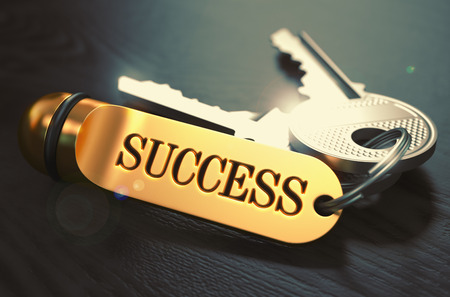 Without the right mindset, you will spin your wheels around and around and find yourself getting stuck in the mindless day-to-day tasks, feeling unable to devote the energy needed to grow your business, bring in new clients and increase profits like you should.
It's difficult to focus on abundance and create this mindset if you constantly feel stressed or overwhelmed. These emotions are normal, but success comes to those who don't accept these thoughts and emotions as they are, but rather commit to reframing them in a way that magnetizes money and clients!
I will help you master the mindset that should be guiding your business. Not the stressed out, doing one-task-at-a-time-just-trying-to-stay-afloat mindset.
I am going to show you a powerful, proven system to help you transition into the mindset that will ultimately transform your life and business.
There is no reason to struggle when you can spend just three days at the Success Acceleration Retreat this February and unlock your Zone of Brilliance once and for all!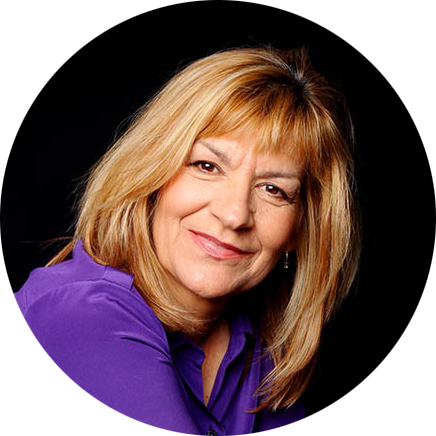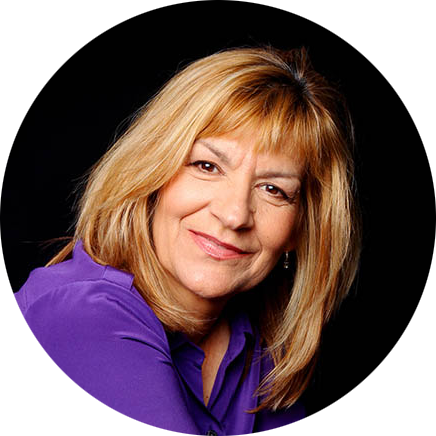 "We all have money stories, recent or old, that subtly prevent us from going forward and Kate is extraordinarily great at helping us breaking through (even uncovering) our money patterns… and once aware, you can clean the way through which is why I'd recommend this retreat. "
– Johanne Pitre
Go from Stuck to Fearlessly Successful!
At the Success Acceleration Retreat each attendee will get in-depth personalized attention and coaching, including a life-changing "Hot Seat."
This is how you will get your unique breakthrough. This is how you will learn to quickly transform negative or stressed energy into clarity, confidence and empowered leadership the next time you are feeling stuck or find your business or career is at a halt.
The steps behind my system are backed by Neuroscience. I know how to get results, and I keep this group small so that I can customize the perfect solution for your unique success story.
Whether this means marketing strategies, getting recognition at work, for you or tapping processes for another participant, I promise results. And clients get them. Which is why some attend this VIP, intimate retreat year after year, some even 5 times!
So my question to you is: Are you ready to experience a big shift in your mindset that will transform your life and work?
If the answer is yes, then go ahead and fill out the short application now.
I created the Success Acceleration Retreat to Help You Make More Money AND Experience More Fulfillment in Your Life
Past attendees report breakthroughs in areas like…
How to break through the glass ceiling that's holding you back
How to give yourself permission to dream big and receive that
How to charge what you're worth
How to handle when someone says "no" – without letting it shut you down
Discovering your success story and how it's affecting you
Understanding how your specific limiting beliefs hold you back and how to transform them
How to attract opportunities instead of chasing them
What specific and strategic marketing actions to take next in your business or career
The marketing or branding actions best suited to you and your business/career to get you the best ROI now
Tapping techniques to work through your fears and obstacles
How to manage your energy and mindset so you can create what you want in your life and business/career
How to apply the Law of Attraction to magnetize more abundance
How to uncover the stories that are standing in the way of your success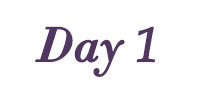 You'll arrive at the most beautiful, relaxing venue that will nurture the feelings of growth you will experience during your stay at this retreat. The warm sun, water and amazing food is all just a bonus!
Your breakthrough session will begin by focusing in on what you want to create. Defining your "next level" business and who you want to be and where you want to go.
Anything is possible! It's time to take the focus off the "shoulds" and "coulds" and focus on your dreams and desires!
Based on yours and other attendees' goals, we will venture through mindset exploration and money and marketing/self-promotion exercises to increase your bottom line in just six months.
Day 1 will also include tapping, where we'll start reducing and clearing those big, old blocks that are in the way of your success. Some of which you will recognize quickly, and others that will come as a total surprise!
Tapping is a combination of ancient Chinese acupressure and modern psychology that will physically retrain your brain, energy system and body for maximum success!
It's a game changer!
The Hot Seats will take place today and conclude on day 2.
We will break for a delicious, gourmet lunch and then continue exploration and working until 5pm.
The breakthrough group dinner will take place at 5:30pm, where we will connect with one another, share experiences and most importantly, have some fun!
NOTE: PRIOR TO THE RETREAT, YOU'LL BE SENT A QUESTIONNAIRE TO HELP YOU START THINKING ABOUT WHAT YOU WOULD LIKE TO ACCOMPLISH. DURING OUR EVENING RECEPTION, WE WILL CONFIRM YOUR GOALS AND HELP YOU DEFINE YOUR EXPECTATIONS IN TERMS OF RESULTS.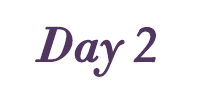 Time to rock n' roll and wake up excited for the best and most productive day of the retreat! Training begins at 10am and based on yours and other attendees' goals, we will venture through mindset exploration and money and marketing exercises to increase your business profit in just six months.
Day 2 will also include tapping, where we'll start reducing and clearing those big, old blocks that are in the way of your success. Some of which you will recognize quickly, and others that will come as a total surprise!
Tapping is a combination of ancient Chinese acupressure and modern psychology that will physically retrain your brain, energy system and body for maximum success!
It's a game changer!
The Hot Seats will take place today and conclude on day 3.
We will break for a delicious, gourmet lunch and then continue exploration and working until 5pm.
The breakthrough group dinner will take place at 5:30pm, where we will connect with one another, share experiences and most importantly, have some fun!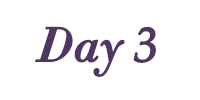 The day will kick off with a walk or jog along the beautiful beachfront property, followed by a delicious, hot breakfast at the resort.
The day's sessions will include:
How to Charge What You're Worth
The Fastest Way to Breakthrough Your Financial Ceiling
A Simple Method to Attract More Abundance in Half of the Time it Usually Takes
You will leave this retreat standing in your power as the next-level version of yourself! You will have a more personalized, strategic mindset and marketing plan to implement the minute you get home. You will also have a new group of best friends, and the confidence and clarity needed to accelerate your success and keep moving in your Brilliance!
Case Study

– Brandy Sales

Brandy Sales, a video marketing producer, attended The Success Acceleration Retreat because he was having trouble getting paid what he's worth.

Plus, he was working way too many hours with too little to show for it.

He knew he needed a big breakthrough in making more money – and in figuring out how to work less hours.

During Brandy's Hot Seat at the Retreat, we uncovered that his branding wasn't positioning him as the expert he is.

Together, we worked on his new branding throughout the entire 3 days

The results? Brandy increased his rates by almost 100%. He completely re-branded his business and created a whole new level of confidence about his business.

BrandySales.com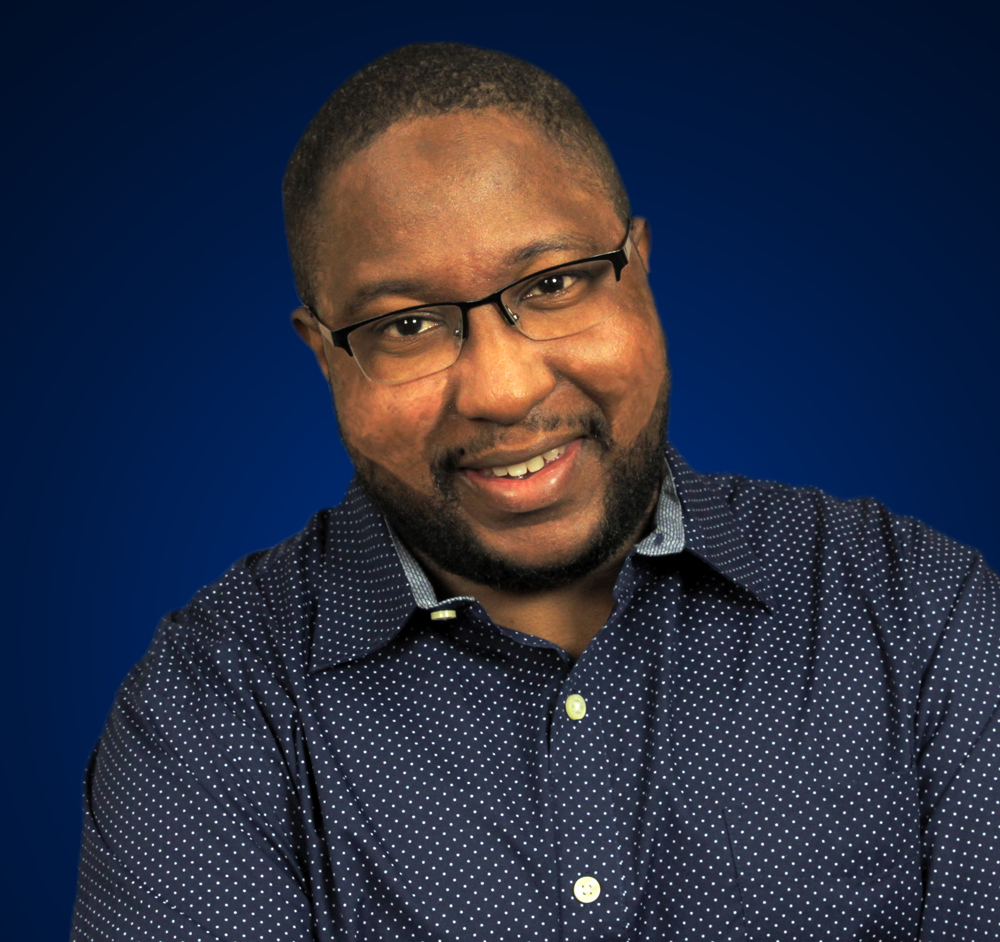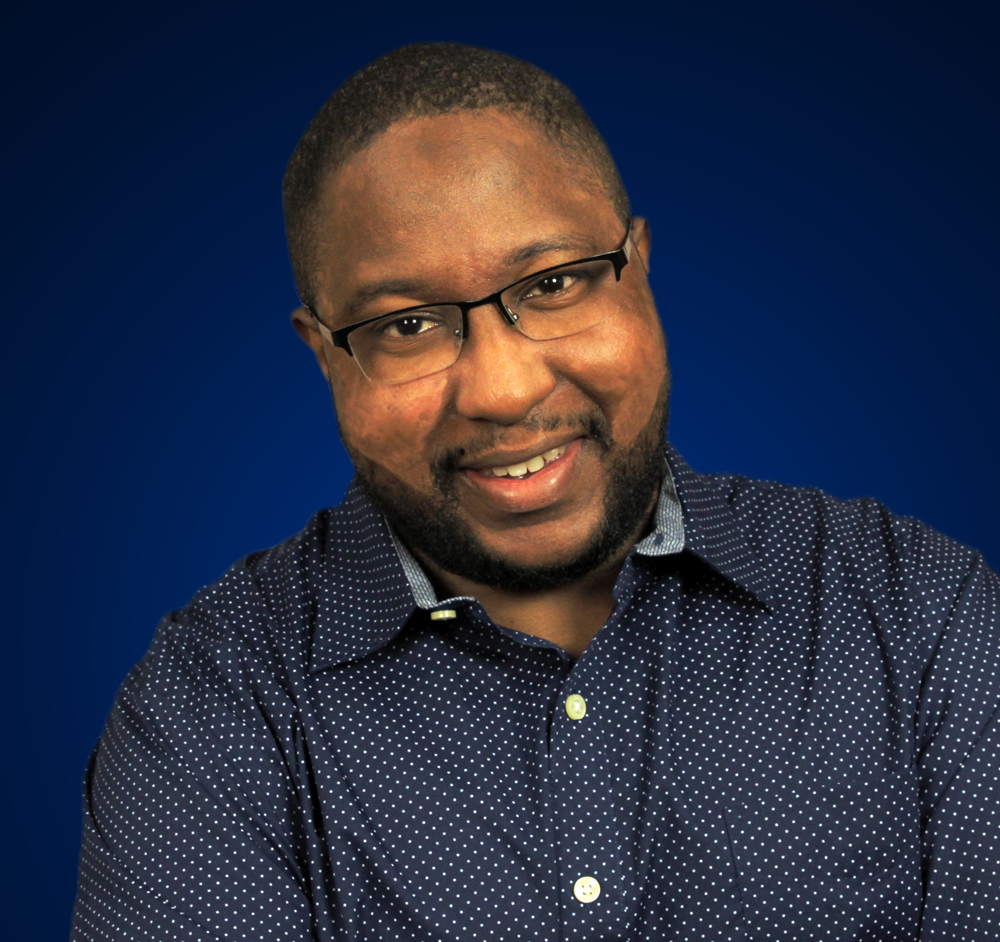 In this Retreat, I give you the tools to make more money, as well as the tools to live your best life NOW instead of "Some Day"
What makes me different from other business and life coaches is that I'm a firm believer in ditching the "Some Day" life model. You know the one I'm talking about.
Some day I'll spend more time with my spouse
Some day I'll go to the beach
Some day I'll take a vacation
Some day I'll make time for me
Some day I'll go to that restaurant
Some day I'll find the time to watch a sunset
And on and on and on it goes.
I am all for looking to the future and creating a powerful vision for yourself, but I want you to start living well NOW.
Not next year, not next quarter, NOW!
So the work we do at this retreat was designed to give you the FASTEST, most powerful, most sustainable transformation you've ever experienced.
But why listen to me?
I've dedicated myself to helping entrepreneurs achieve success on their own terms through shining a light on their brilliance and breaking through their self-imposed obstacles.
I've written a best-selling book. I've become a sought-after speaker and have had close to one million people listen to one of my talks via the miracle of the internet. I'm an internationally known Breakthrough Expert and use the best of marketing strategies and mindset techniques (Tapping, Law of Attractions and others). I earn enough money to live the life I want to live.
But these accomplishments pale in comparison to the sense of joy I feel when I see a client finally "get it," when they understand that they are valuable and what they have to offer is valuable…and they turn that confidence into business success!
I've been at this for a while, but I haven't stopped learning. I continue to work at creating a meaningful life and business for myself, and I want to help you do the same.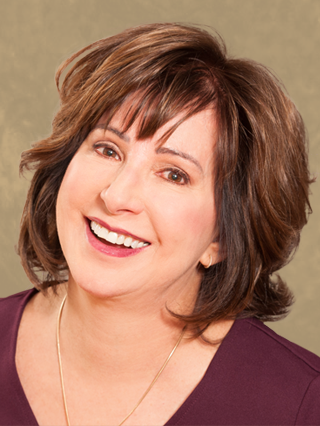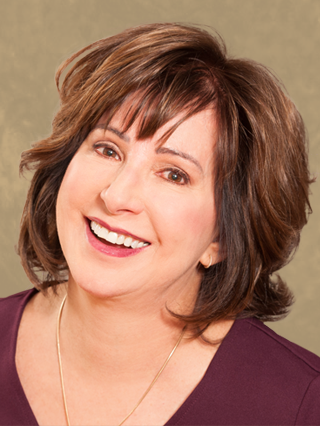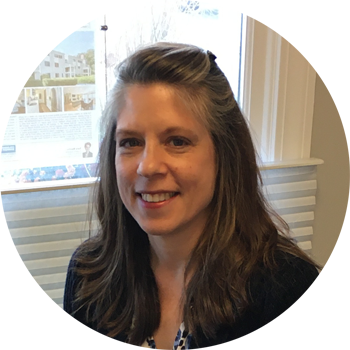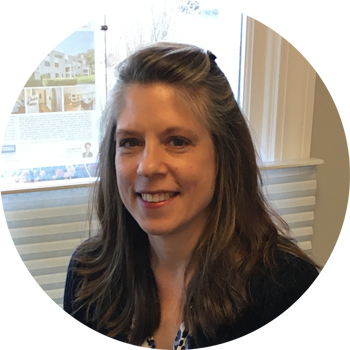 "Kate was able to help me take the next step towards my best self and living the life I deserve."
"I met Kate at a women's networking group a few years back and have been following her on social media ever since. Feeling stuck in my business (and not making much money) and unsure if I should stick with it or follow another path, I signed up for her Success Acceleration Retreat.
It was unlike any other retreat, gathering, or seminar I've ever attended or any other book I've read. Rather than just building up positive energy and then sending me back into the world, Kate was able to get to the crux of what was blocking me. Turns out that I have a big core issue that many of us women carry with us. Kate employs the tapping technique to help us get rid of these blockages. I now have clarity of what my next steps will be.
She also provided me with tools to help me along that journey. We are all intelligent women that can tell ourselves all sorts of stories that we keep in our minds, but until you unblock that suffocating energy and actually open up and feel your power in your heart, we can't move forward. Kate was able to help me take the next step towards my best self and living the life I deserve. I'm looking forward to attending my next retreat with Kate "
- Jodie Salasny
Imagine Creating Your Success While Also Enjoying the Journey!
You see, what I teach you in our three days together is how to enjoy the journey while you're building a successful business or career.
I've been mentored by a lot of people and many of them say that you've got to wait "until you make it" before you can start enjoying life.
I disagree.
Yes, you want to make more money and reach your financial or career goals…but it's also about loving your life now.
I want to show you how to do both.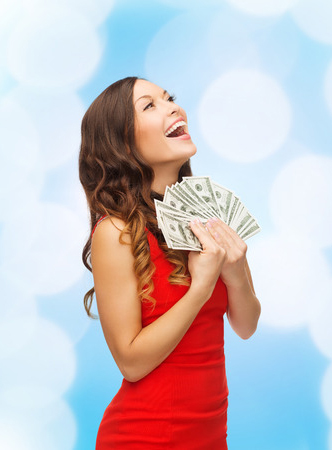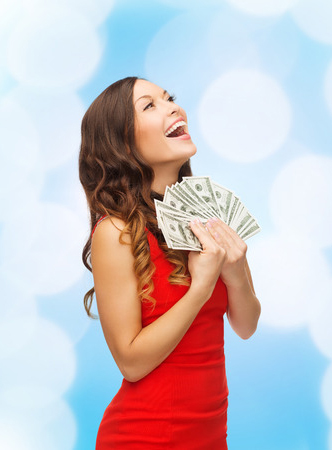 Because what's the point of becoming an entrepreneur if you don't enjoy what you're doing?
When you first start your business, it's all about survival. "I've got to make this work because I've got to pay my bills."
But then you realize – Am I happy?
For most entrepreneurs the answer is no. And THAT is why I do what I do.
I am extremely passionate about helping entrepreneurs magnetize abundance while enjoying their journey.
(And you know what's really interesting? The two seem to go hand in hand. The happier you are, the easier it is to attract money.)
It's time to break the myth that you have to struggle and sacrifice in order to achieve success.
"Revenue is up more than 50% from last year at this time, and I am on track to meet my income goals AND achieve the work/life balance I have been striving for. I recommend working with Kate to everyone I know who is looking to get unstuck in their business FAST!"
– Leise Jones,
LeiseJones.com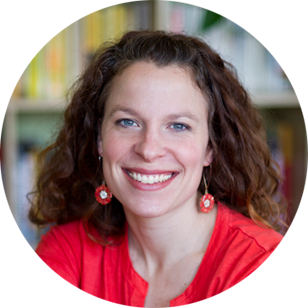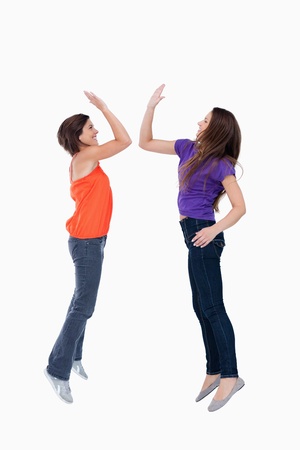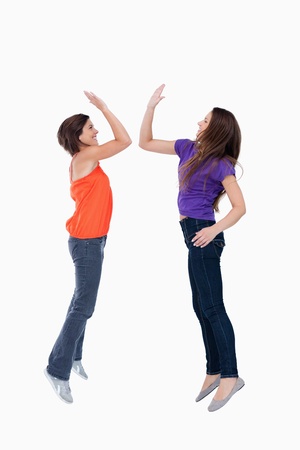 I've Built a Multiple Six-Figure Business Helping Entrepreneurs Create Businesses and Lives They Truly Love
I know what it's like to struggle in business, struggle in life, and anxiously wait for the day when you can exhale because you've finally "made it."
It wasn't until I learned the secrets of Mindset and Tapping that my income grew exponentially…as I was finally able to overcome what was blocking my Zone of Brilliance.
Why am I Limiting the Success Acceleration Retreat to Only 8 Individuals?
I am limiting the attendees to 8 because I'm very results oriented and I want to make sure that every single person gets the biggest and best breakthroughs possible.
Plus, I believe community is extremely important when creating any personal or professional development event. AND if there's one thing I'm good at, it's creating community – which includes creating a safe environment where you feel comfortable sharing and connecting with like-minded entrepreneurs and professionals.
In addition, the Hot Seats are intense. We dig deep and I spend a lot of time focusing on each attendee. Eight is the number of Hot Seats I can do in order to give each person the time I want to give them.
In the many years of doing these events, I've found that a small intimate group works best to help you get to the other side of your success – so you can finally get rid of the obstacles standing in between where you are now and where you want to go.
Besides the Individualized Coaching You'll Receive from Me, I'm Also Taking You Step by Step Through My Success Acceleration System:
My 5-Step Success Acceleration System: Teaches you how to set your success intention and then reach it – faster than you thought possible!
From Chaos to Clarity System: Helps you identify and create clear plans, goals, ideal opportunities and branding messages.
My Unique Tapping Technique: Learn how to handle and release anything that comes your way so it can no longer keep you stuck in your old story.
Uncover Your Success Story: Learn what it is and how it may be stopping you from accelerating your wealth and success.
Your Zone of Brilliance Breakthrough: To have this new level of abundance and success, you must learn how to show up in your brilliance. I have a very special process to take you through so you meet your new future, fabulous self!
Other Reasons You Don't Want to Miss the Success Acceleration Retreat…
Tucked away on 71 tropical, oceanfront acres in the romantic Riviera Maya, this AAA Four Diamond, all Preferred Club resort offers an Unlimited-Luxury getaway for the experience-seeking traveller. For this resort, Unlimited-Luxury® is more than just a phrase. It's a commitment to redefining the all-inclusive experience by fulfilling your every wish and exceeding your expectations at every turn. It includes every amenity you'd expect from a world-class destination and so much more.
Plus, You Will…
Receive your very own Private Hot Seat session to blast through that one thing that's holding you back (that's the juicy 1-on-1 session where you get coaching from me and feedback from the other savvy people in the room.)
Meet and connect with like-minded individuals.
Leave with a personalized plan of action to take with you and implement afterwards.
Enjoy dinner on me on the first night and an afternoon reception on the second!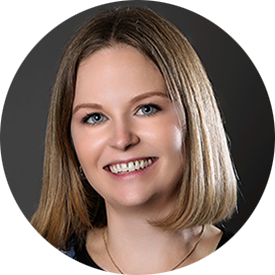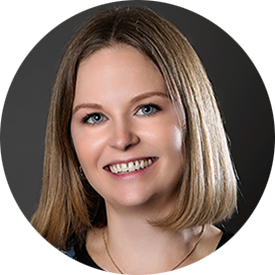 "What I walk away with after these last two days is not only clarity, but I also have new friendships, and an action plan that I am extremely confident in."
– Elizabeth Roberts,
elizabethrobertsconsulting.com
Bonus
Plus, Sign Up Early and Receive a 25-Minute
Follow-Up Coaching Call with Me!
(to take place within 2 weeks after the Retreat)
A $600 Value
Apply Now!
Simply click on the button below and fill out the short questionnaire (it will take you less than five minutes to complete).
Someone from my team will contact you to schedule a 15-minute call with me to make sure that The Success Acceleration Retreat is the right fit for you.
We'll have a conversation about what it is that you want to achieve. If we both feel like it's a fit, we will secure your spot right there on the phone and make sure you are one of the 8 attendees.
Yes, I would like to apply for one of the 8 spots
If you're an entrepreneur who's really good at what you do, but you need help reaching your goals and accelerating your income, then The Success Acceleration Retreat is your perfect solution.
Be Brilliant!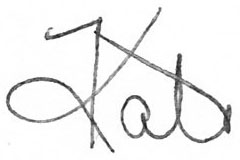 P.S. Remember, The Success Acceleration Retreat is limited to only 8 entrepreneurs so make sure to apply right away before the spots are filled.
P.P.S. Ask us how to save an additional $500!!
---
Want to learn more?
Schedule a time to talk to Kate using this online scheduling link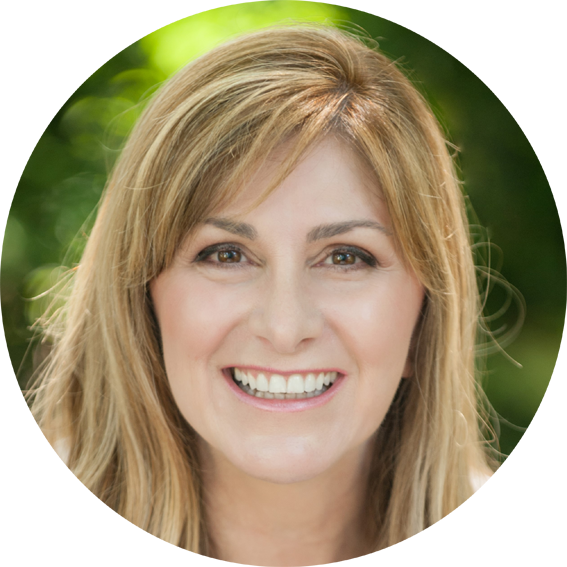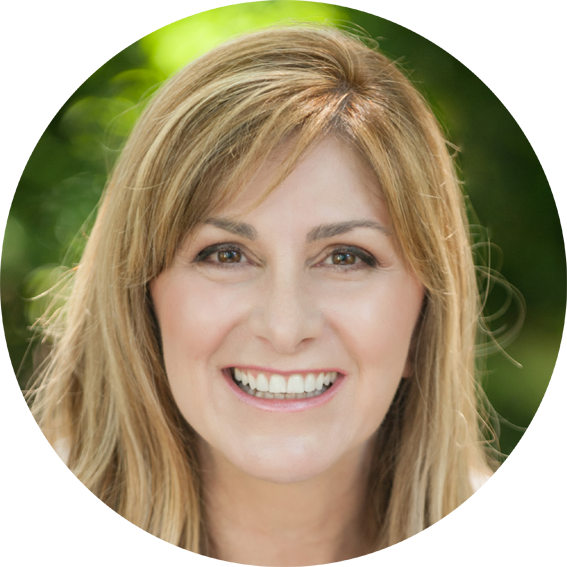 "I came to see Kate and as a result, I'm not only excited about what I'm going to do with my business, but I've met some wonderful ladies, and did some great networking. It's a wonderful group of people. I made new friends, contacts, and it's going to affect my whole life, so I'm really excited."
– Liza Pazol,
www.ListWithLisaP.com
Who is The Success Acceleration Retreat for?
This event is for you if you are a new or seasoned entrepreneur who feels that things aren't going as well for you in your business and your life as you would like, and you want something more. You've tried so many things and aren't sure what to do next. If that's where you are, you can be sure that the one thing you haven't tried is re-writing your success story! You feel like this is your time and you're ready to jump in and have the breakthrough that's going to take you and your business to the next level.
What are the Days and Hours of the Retreat?
Day 1: 5:00PM – 7:00PM
Day 2: 11:00AM – 5:00PM
Dinner on Me 6:00PM
Day 3: 10:00AM – 2:00PM
What's Included?
Your tuition includes:
Entrance to The Success Acceleration Retreat
Evening Reception on Day 1
Delicious Lunch on Day 2 and Day 3
A Breakthrough Group Dinner on Day 2
One Hot Seat per Attendee during Event
Ongoing Support through Entire Event
This is the same system my private clients pay up to $12,000 in one VIP Session with me. You will be investing only a fraction of that while receiving an enormous amount of one-on-one coaching with me during our three days together. That is the beauty of having a small, intimate group. You receive extra personalized attention!
Please note: Airfare and accommodations are not included. Once it's confirmed that you are one of the 8 attendees selected, you will receive an email with information on how to book your hotel. Due to the format and agenda of this retreat attendees are required to stay at the retreat venue.
What is Tapping and Why Do I Teach it at My Events?
I am a certified Tapping Expert and am known for teaching tapping techniques at my events and retreats, and with my private and group clients – because it works. Oftentimes we need a little (or a lot of) extra help in changing our mindset and I have found that tapping is one of the fastest and most effective techniques to help transform unproductive thoughts and beliefs.
Does Everyone Get a Hot Seat?
Yes, every attendee will get an in-depth Hot Seat with me during the course of our three days together.
In addition to the breakthroughs you will experience from your own Hot Seat, I've found that being present at the other attendees' Hot Seats will be just as powerful and insightful for you.
What else is included?
This resort is all-inclusive which means that your meals and more is included during your stay. The resort has many delicious different restaurants you can choose from (along with room service). that are included in your stay. However, top-shelf liquor, spa treatments, shore excursions, etc are additional.
Will I have time to enjoy the beach?
I recommend you arrive at least a day before the retreat starts so you have time to enjoy the full resort. At the very latest, you'll want to make sure your flight arrives by 12:00pm ET to allow you time to clear customs, check-in, refresh and have something to eat before we start the retreat. Please note that if less than 8 attendees register, the hours will decrease allowing you more beach and spa time 🙂 You will still get the full breakthrough experience, however, the schedule shown on this page is based on 8 attendees.
ANYTHING ELSE I SHOULD KNOW?
Yes! This retreat is different. I know it's tough to get away for a few days with everything you have going on. And I know that when you're an entrepreneur struggling with a money story, every day and dollar counts. That's why I was committed to creating an event that SOLVED THAT PROBLEM once and for all and to keeping it small so that every single person in attendance received the breakthrough they've been waiting for.
You are not going to leave these three days and go back to business as usual. Your business, and your life, will never be the same!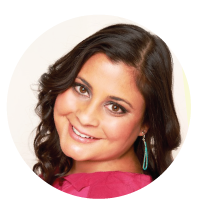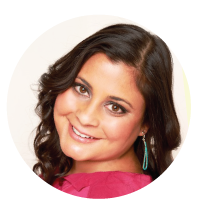 "Working with Kate has been an amazing secret weapon."
Kate is wise, patient and truly gifted at what she does. You would be silly to not take advantage of the gifts that she offers.
– Monica Shah
Money and Marketing Expert
www.revenuebreakthrough.com