RAPID CASH & SUCCESS SYSTEM
By Kate Beeders
Attention: Heart-Centered Entrepreneurs, Coaches, Healers, Practitioners, Speakers and Authors who want a more successful business that will give you the FINANCIAL FREEDOM you've been looking for…
Are you ready to finally get rid of the blocks in your way and start quickly having the business success you desire?
Imagine – an easier way to have all of the SUCCESS you want in your business in a way that feels very natural to you. I'll teach you my PROVEN, 5-step system for ALWAYS being ready to receive the results you truly deserve while moving away from being "stuck" where you are.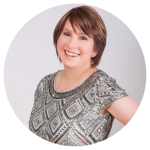 Hi,
Does this sound familiar?
You thought by now you'd be making a whole lot more money and have more clients. But it just doesn't seem to be happening. You know you're good at what you do, but disappointed in yourself and your business. You may even feel scared you might not make it.
You're frustrated because you're not able to "put yourself out there" and market your business. Every time you think about talking about what you do, you have an image that you sound like a "used-car salesman" and the last thing you ever want to sound is "salesy".
You've bought all of the latest programs and listened to the best motivational speakers, but you're not making much more money than before. Are your bookcases full of "shelf-help" programs you haven't even opened?
You lie awake at night, worrying about what you have to do the next day. You can't remember the last time you were able to fall asleep right away or sleep through the night. Even worse, you're feeling some physical effects to all of this stress…maybe grinding your teeth, neck/shoulder pains, or gaining weight.
Well, I've got GREAT news for you – you are SO in the right place right now!
My name is Kate Beeders, and I'm known for my Rapid Cash & Success System. Why? Because releasing the blocks to my CLIENTS' SUCCESS is what I do best!
In fact, I've gotten SO good at it and love it so much, that in the last 18 months, I've been given amazing opportunities that helped blast my career into a SUPERSTAR level.
One of those opportunities was an invitation to speak at an event with thousands of listeners…where all of the other presenters have been in my field for years and years! And I managed to do this by myself…without being pushy or salesy….staying true to what is important to me and living a life I'm PASSIONATE about while still having a LIFE OF BALANCE!
The last 18 months have been an amazing journey! Let me share the abbreviated version of my story. It started with the first time I experienced EFT and I quickly got control over a life-long ice cream craving. Would you believe that giving up ice cream would lead to leaving a successful career in corporate America, where I was one of the top producers in my industry, selling millions and millions of dollars of products every year?

I started my own practice which is filled with lots of wonderful clients. Since then, I became a host to my own radio show, have guests on my show that read like a list of "who's who", and frequently am asked to guest on others' shows. I've been holding workshops and am now speaking at events with thousands and thousands of peopleattending.

And to top it off, I was recently acknowledged in a New York Times' bestselling author's book for my coaching skills. People whose work I really admire are contacting me to work on projects with them. In case you haven't been paying attention, these opportunities are QUICKLY and EASILY coming to me. And, this journey keeps getting more fabulous and fantastic every day.
I don't tell you this to brag. I'm sharing this so you can see that you too can achieve what you want. And that you can achieve it quickly. I took a quantum leap from a brand new practitioner with a fear of public speaking to presenting to thousands of people in less than 18 months, applying what I know over and over again. And now I've got it down to a science. It's all due to this one reason I am going to reveal to you.
What's my secret? Well, here it is in a nutshell —
RAPID CASH & SUCCESS SYSTEM
Yes, all my successes – more clients, more money, more opportunities AND more confidence all come back to my
Rapid Cash & Success System
which I'll be sharing with you.
It's the easiest, fastest, least expensive way to reach your BIG dreams!
In fact, my unique program will help you:
Clarify what your goals are and what you really want from your career. You'll learn to be able to say "YES" to what matters most, and "no" to the rest! (This sounds so simple, but so many people get stuck here and end up getting overwhelmed because they take too much on.)
Make a BIG difference in peoples' lives while earning more money.
Attract more clients! You'll be more focused and confident when you speak to people. Also, this new found confidence will show up with your existing clients and you'll notice more referrals and repeat clients coming your way!
Develop a positive and healthy attitude towards money. Once you do, it's easier to discuss money with prospective clients and start getting paid the amount you deserve!
Say "yes" to new opportunities that come your way. You'll receive the windfall of more people signing up to your newsletter and more clients.
But there is a catch. That as simple as these things sound, it's not that easy to get the kind of results you want. If it was, everyone would be rich and thin (in the USA, more than 68% of the population is overweight!). Also, as many of you know, you've tried to do many of these things before, but with little results to show for it. Then to add insult to injury, after all of the time, energy and work you put into it, you're still not achieving the success you want! If you don't know how to release the blocks holding you back or what to do after you do release them, you can EASILY waste hundreds of hours with nothing to show for it.
So, the goal setting is crucial to your success. But it's only the beginning.
You ALSO need to:
Release the fears that are holding you back (yes, if you don't release those fears, it's very difficult to take the next step)
Eliminate old sabotaging behaviors that cause you to take one step forward and two steps back (I call it the "gain a client/lose a client" syndrome)
Now, you may have heard some of my preview calls and have been trying in vain to duplicate my success by guessing at certain things.
(But it's STILL not working, is it?)
That's because you don't have my ENTIRE system. You see, I have this down to a science. I know EXACTLY what you need to do and HOW to get the BEST results.
Plus, there are things that are CRUCIAL to do – and you might be inadvertently skipping them because you don't think they're important!
You see, it's not your fault you still struggle to get those SUCCESSES. No one has EVER put this entire system together. Typically, you'll get maybe a piece of the system (and most likely it's from someone who doesn't have my track record of success or previous business experience) but you won't see the WHOLE thing. For instance:
Will you learn to get rid of those negative beliefs you have about money or rich people (many of these beliefs you weren't even aware you had)? If you think badly of rich people, that will forever keep you back from joining their club!
Will you learn to release your old self-image that you're not worthy of this…one you've been carrying around since you were a child…that makes you believe you can't have what you want?
Will you learn how to deal with stress easily? When you've got a lot going on at one time, as entrepreneurs tend to have, it's easy to get overwhelmed and not to know where to begin. If you're always overwhelmed, how will you complete your projects?
Will you learn an awesome and powerful technique that will help you release any unforeseen block that might come your way?
Will you learn how to be comfortable marketing yourself? In a way, that feels authentic and attracts ideal, prospective clients to you?
Will you learn how to say "yes" to new opportunities that in the past would leave you not wanting to get out of your comfort zone?
It's VITAL you get all the pieces of the puzzle, because if you don't chances are you're not going to get the BIG SUCCESS you want.
That's why I'm ready to share my secrets now. You're going to get my ENTIRE system on how to have more success in your business.
THE Rapid Cash & Success System:
5 Quick & Easy Steps to Release the Blocks Holding You Back So You Can Attract More Clients, More Opportunities, More Money & More Confidence
1. How to Set Your Goals so they're TRULY Obtainable.
What do I mean by Obtainable? It's a goal that INSPIRES you to reach, brings out the Positive emotions you'll feel once you have it, and (most importantly) – you'll actually OBTAIN these goals!
This is the foundation to bring your business to the next level. Clear out the blocks holding you back and everything starts falling into place. If you don't get rid of the blocks, the best business advice in the world won't help you:
In this module you'll learn:
3 questions you MUST ask yourself when creating your goals. (Don't do this and you can really wasting your time when you're setting your GOALS)
How to create your goals so you will truly reach them versus writing or saying lots of affirmations that will never come true (Hint- This is the KEY to my success.)
My 3 simple secrets to enjoying the journey while on the path to reach your goal.What's the point of having success, if you're miserable trying to get there?
My simple formula for creating the perfect vision statement to move you forward.This will help you really "own" what you're creating.
And more!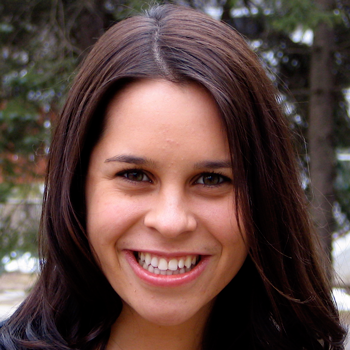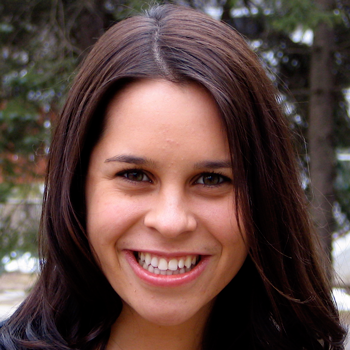 "If you're looking to grow your business then Kate Beeders is the practitioner for you"
What a gift it is to find a practitioner who has extensive knowledge in the business world and is an expert tapping practitioner. If you're looking to grow your business then Kate Beeders is the practitioner for you.
~ Jessica Ortner
www.thetappingsolution.com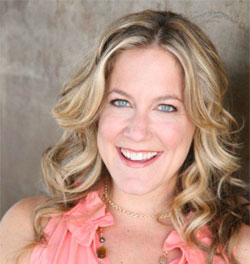 "….began to work with Kate. Immediately (and I mean immediately!) I saw results"
I absolutely love the business I've built. And I believe in it. I know that my products and services are vital to the women we serve. But something was holding me back, and I didn't know what it was. I'd been in sales, and had been a VP at a major investment firm, so I thought I had everything I needed to create a successful business, but it just wasn't working the way I knew it should. So I listened to the little voice in my head, and began to work with Kate. Immediately (and I mean immediately!) I saw results. I launched programs and gained clients, and grew my community. She and I worked together to uncover the beliefs that had been holding me back, and the cleared them through tapping. We set achievable goals and plowed through them so I could move on to even bigger and better things for myself and my business.
~ Kiva Leatherman
www.wisewomennetwork.com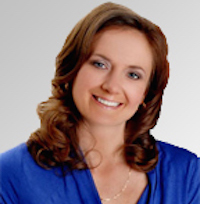 "I've raised my rates without any discomfort for the first time ever…"
I started working with Kate at a time when I felt really stuck in my practice. I was working long hours, chasing every new marketing program and seemingly bright idea that I happened across, and feeling like I had no direction whatsoever and wasn't being paid enough for all the work I put in. From the first session, Kate helped me make big changes that have really made a difference to my practice and my life. I raised my rates without discomfort for the first time ever; began offering clients session packages and programs rather than individual sessions, which has helped with cash flow and planning; began running webinars which have boosted my profile and generated extra revenue; and sharpened my focus by defining my ideal client and my practice specialities. The combination of business tips and strategies, and EFT directed at shifting my limiting beliefs, was exactly what I needed to break through my barriers. Thank you Kate for giving me such a flying start on my new path! I will definitely be working with you again in the future.
~ Robyn Chuter
www.empowertotalhealth.com.au
2. My STEP-BY-STEP formula to Stress Reduction.
If you aren't taking good care of yourself, you won't have the focus or clarity to accomplish what you want. This is a CRUCIAL piece to get it right.
In fact, this is what you can expect if you DON'T release the stress that is holding you back:
Less income (or less than you'd like)
Lots of half started and unfinished projects never getting completed
Less confidence
Repelling prospective opportunities with your exhausted, stressed out energy
Less opportunities
Current clients stop working with you because you're cranky and not focused
Less clients
Less sleep, neck and back pains, teeth grinding, more illnesses and doctor's visits
Less income
Best yet, you don't have to be a fitness nut or health guru to lead a calmer life. I'll teach you my very specific technique that will have you feeling more balanced and focused in no time, without taking a lot of time out of your already busy life.
And the beauty of being calm and focused, is that you're in control. You can decide how you want to act and what you want to say…..anything goes. As long as you follow the structure and exact steps I use with my technique that consistently will keep you clear headed, you'll do great!
(And let me tell you, it's REALLY fun to be in control instead of letting outside circumstances control you!)
In this module you'll learn:
My follow-the-dots 5-step blueprint for releasing the stresses that come up in your life
How to apply my technique so you can quickly deal with life as it happens. (In other words, be focused on the client and not on the car emergency!)
My EXACT strategies for when to apply this technique so you're able to move past the unforeseen obstacles that pop up in your day (with my system, you'll always be in control of your stress level)
3 Simple secrets for dealing with "to do" lists so you don't get bogged down on the minor stuff and have more time for more clients
The TOP 3 words/phrases you'll learn to use so you'll have time to earn more money and not waste a lot of time on things that don't matter (you'd be surprised how many people don't use these words)
How to draw more clients and opportunities to you so you can easily make more money
And more!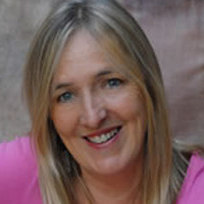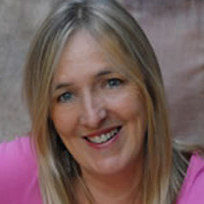 "I have twice as many clients"
Since I started working with Kate I have twice as many clients. More importantly I have three times as much confidence in the worth of my work financially and its value for the clients ,this makes networking flow easily and naturally. Thanks Kate.
~ Norah Sweetman
www.getresults.ie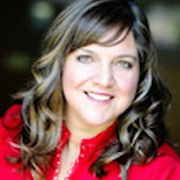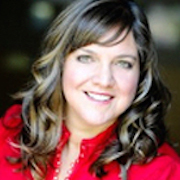 "I was able to feel confident and clear about the decision I wanted to make to bring my business to the next income level"
I just took Kate's Stress Reduction class and I'm feeling more relaxed already. I was concerned about a decision I had to make for my business and as a result was feeling tense about it. I was very impressed by the way she could easily extract out my problems and issues and then quickly apply them into her process in real time. By working with Kate, I was able to quickly release that tension, feeling confident and clear about the decision I wanted to make to help bring my business to the next income level. She's a real professional.
~ Debra Zimmer
expertmarketingcoach.com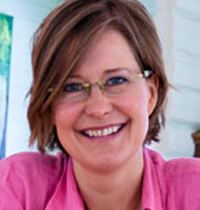 "One of the best investments I made last year was to get Kate on my team."Rapid Cash & Success Solutions™" was a perfect start."
I participated in her VIP coaching program. Due to Kate's contributions, I have developed new programs, had more participants and have structured my work much better while I have let go of old patterns. The results were increased income and more success. I have also managed to get on the first page of Norway's largest magazine with a big article about a success I had with a client. Kate has a unique combination of business coaching and EFT that can be recommended most warmly. She is very talented! I look forward to new successes with Kate to come.
~ Anne Vaa Lillehaug
Kreative Mind
www.kreativmind.no
"Kate's teleseries was a perfect solution for me"
Kate's teleseries was a perfect solution for me. It is unlike any other business or success coaching I've seen. Kate's combination of tapping along with creative business coaching is extremely productive. I saw immediate results after the first session with three new client appointments. Many have commented on how my practice has grown and developed in the last few months since I started the RCSS teleseries.
~ Marie Sparks
Financial Advisor
3. You're feeling focused, the creativity is flowing, and now it's time to ATTRACT MONEY.
It doesn't matter how FABULOUS an expert you are if you have negative thoughts around money. You STILL won't consistently make more money if you don't view money and what it can bring positively, because your negative energy and fears will push it away.
You need to have a prosperity consciousness to attract the abundance you want. If you come from a place of lack, then that's what you'll continue to attract.
That's why I devote an ENTIRE module to help you release core beliefs you have (and many you probably aren't even aware you have) around money
You'll learn my SPECIFIC strategies to change your thoughts about money while increasing your income!
Whether you're making a lot or a little money now, I'll show you how you can go to the next income level -AND TO FEEL COMFORTABLE WHILE INCREASING YOUR RATES.
In this module you'll learn:
How those old sayings about money have affected your income level. (Does any of this sound familiar? Money doesn't grow on trees….Money is the root of all evil)
My specific step-by-step strategies to developing positive beliefs around moneyreleasing those limiting beliefs that you've been carrying around for years and might not even be aware you have them at all
But what if you've had those beliefs all of your life? Don't worry, you'll learn my step-by-step strategies to release those beliefs no matter how long you've had them or who told them to you.
3 Simple secrets to valuing and respecting money. If you've ever done vision boards you know how hard it is to attract what you want. My simple secrets are KEY to developing a positive relationship with money.
The REAL reason why most people's affirmations fail….and what YOU can do to succeed.
And more!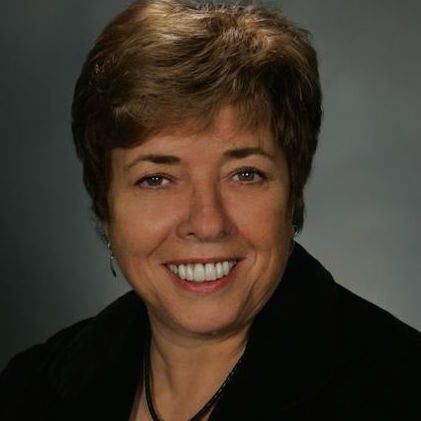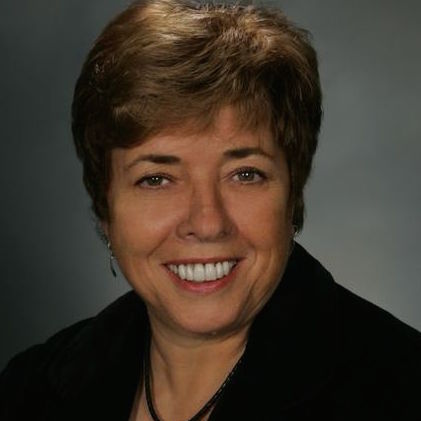 "Taking the Rapid Cash & Success Solutions™ helped me get focused on my life long goal"
Taking the Rapid Cash & Success Solutions ™ helped me get focused on my life long goal of hosting my own television show. Through Kate's guidance, I was able to get closer to my goal, by releasing the blocks that were causing me to procrastinate. Now, I'm finally taking the classes at the television studio and planning my upcoming show. I'm amazed at how quickly and easily this happened!
~ Jeanne White
www.connectwithjeannewhite.com
4. The most heavily-guarded secrets on EXACTLY how heart-centered entrepreneurs are able to market their business SUCCESSFULLY
Most people don't know this. Gee, even a lot of experienced entrepreneurs miss the boat and leave thousands of dollars of missed revenue opportunities on the table. If you learn nothing ELSE from this program, this ALONE will more than pay for your investment (and then some).
This module is where the rubber hits the road. You'll discover EXACTLY what to do to MAXIMIZE CONVERSION from your networking opportunities. (You may even shock yourself with the results!).
In this module you'll learn:
The superstar mindset you need to have before you spend one more minute trying to market your wonderful business. This ONE shift will change the way you do EVERYTHING in a FANTASTIC way (you'll discover how easy it is to communicate to others about your business and have them ASKING if they can work with YOU.)
Exactly what you need to do (and when) to see your client schedule or product sales increase and get your work out into the world….where you know it should be!
You'll also get the answer to my most popular question – how do I market myself and my business without sounding "salesy"? (The answer ISN'T what you think – prepare to be amazed!)
My step-by-step formula for becoming comfortable talking about yourself in a way that's natural and authentic to you
"This was one of the best investments I have ever made"
"I started working with Kate to help me grow my business and work on blocks, such as, procrastination. Not only did Kate help me eliminate those blocks and grow my business, Kate also helped me stabilize some of the aspects of my personal life. This was very important because if my personal life is not stabilized, it will effect my business. Kate's help has been dramatic through her techniques to help me. I've worked with Kate as a private client and in her Rapid Cash & Success Solutions program. She is an incredible individual. This was one of the best investments I have ever made"
~ Gary McKay
5. YOU ROCK!!! Becoming a SUPERSTAR! This is the BIGGIE. This strategy is worth MILLIONS OF DOLLARS and will help you in every area of your life.
This is the make-it or break-it point. Excuse this old expression…but this is what separates the men from the boys. If you don't believe you deserve your success, you will consistently sabotage yourself and never reach your dreams. Just think of a "yo yo" dieter….they lose weight….almost at their perfect size….and oops…there they go again…gaining all of that lost weight back. They don't believe they deserve to be at a healthy, thin weight…and if you don't believe you deserve this success and the money and clients/customers that come along with it, you'll do the same thing…being a player in the "gain a client…lose a client" game. You don't want to play this game anymore!
In this module you'll learn:
How to see yourself in the mirror as a beautiful, strong, confident person. How you see yourself is how everyone else will you see you. You create your own reality. Do you want to see yourself as a winner? Are you ready to see yourself who is able to stand tall, make eye contact, smile and feel like you own the world. Quick…go look in the mirror – what do you see?
My step-by-step formula to increasing your confidence. Once you come from a place of power, you'll attract so many clients and opportunities. Haven't you noticed that people are attracted to success. Your new found charisma will start turning you into a money magnet.
Exactly what you need to enter the Winner's Circle. I can't stress this point enough. This is where so many entrepreneurs fail. Success scares them. They have a good month and then a bad month. You'll learn exactly how to step into that winner's circle, making the money you want and and be able to stay there!
And more!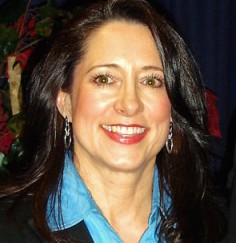 "After completing Kate's Success and Business Mindset Mastery Teleseries, I have been able to move forward on planning and scheduling my first, full day workshop"
Who knew releasing resistance could be so quick and easy! I recently hit a wall of resistance in putting myself out into the world in a much bigger way. I longed to bring together my dream coaching methods and my passion for movement in a creative workshop, but repeatedly stopped short of making the commitment to move forward. After completing Kate's Success and Business Mindset Mastery Teleseries, I have been able to move forward on planning and scheduling my first, full day workshop! What a breakthrough! Kate takes EFT to a whole new level by applying the tools specifically to building your business and achieving the success you desire. She is an absolute pro at delivering results. I encourage anyone who is interested in fast-tracking their business success to work with Kate. Her approach is quick, easy, and effective!
~ Suzy Spivey
www.suzyspivey.com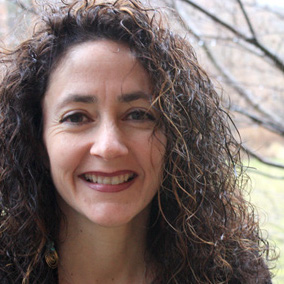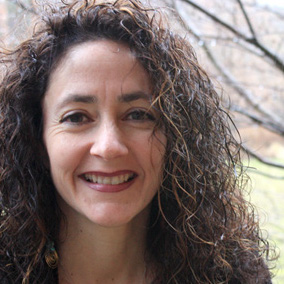 "I have really enjoyed the Rapid Cash & Success Solutions™."
As I listened, I found myself starting the sessions with a furrowed brow and then about 1/2 to 3/4 of the way through noticed a lightness flowing through me. Kate would then invariably offer an insight that would get me smiling, laughing, or even shedding a tear…that someone else out there knows…gets it! It was just a wonderful experience. I am so eager to do the work with focus now.
~ Monique Allen
www.TheGardenContinuum.com
So now you may be wondering, "Kate, how EXACTLY are you going to teach me to…"
Create my vision statement of exactly what I want
Attract more ideal clients/customers
Make more money
Deal with my "to do" list efficiently
Develop a loving relationship with money
Learn to market my business in an authentic way
Increase my confidence in myself and my ability
…while having a life that's balanced
so that I can enjoy the kind of consistent results and ability to get out there, stay there and make a major difference in the world?"
Good question!
Here's my answer…
I've designed this product to go deeper than most products or series do. Some will focus on great business advice….some will give you great transformational techniques…or Law of Attraction tools. Sorry, I want better results for you than that. I'm using my expertise to combine all of these together at one time.
I use an amazing mindset technique called Tapping. There is no faster way to release and remove the negative thoughts and beliefs that are holding us back, leading to self sabotaging behaviors. Then we're able to replace them with positive beliefs and behaviors. It's very cool! This easy-to-use and powerful technique involves us "tapping" on parts of our face and upper body while repeating certain phrases. It looks silly at first, and having come out of corporate America, I wouldn't have believed how well it worked unless I tried it…but it did and it was amazing. This technique turned my life around completely. It has been helping hundreds of thousands of people make changes in their lives every day!
I'm going to hold your hand all the way through this one. It's not okay with me for you to do anything but start maximizing your sales and improving your business from your investment here.
Here are the SPECIFICS of how we're going to do this ….together:
1) Recorded Teleseries Training
First, you'll have access to the recordings of five training calls where I walk you step-by-step through my entire system outlined above. To make sure you are crystal clear, each call has time devoted to answering common questions about using my 5-step proven system in your business. No stone will be left unturned!
You'll hear answers to questions like:
What type of marketing should I do?
How do I deal with the stress that keeps me up every night?
How do I become comfortable talking about money with prospective clients?
PLUS I'll be sharing my secrets on how you can GUARANTEE you'll reach your goals and not be writing affirmations for the next 50 years!
2) Tapping scripts to do in between recorded classes
Based on what issues came up during the classes, I have created additional tapping scripts
Sound good? I think so too! And guess what….that's not all.
From this course, you will have everything you need to release your blocks and get started right away. But I want more for you. I want you to have this forever to use over and over. And I want to share every little thing I've learned about developing a successful business, so I'm sweetening the pot even more. Maybe to a ridiculous level, but I don't care. This is one of the beauties of being able to attract so much success into my life, I have so much more to give! I can do this because I'm being guided to do so and it makes me HAPPY!
To recap, here's what you'll get with the "Rapid Cash & Success System: 5 Quick & Easy Steps to Release Your Blocks so You Can Attract More Clients, More Opportunities, More Money & More Confidence!"
My 5-step proven system taught over five, 75-minute teleclass recordings
Additional tapping scripts to use in between classes
Transcripts of all the calls for your easy reference later
Instant access to download and receive the audios, transcripts and tapping scripts so you can start taking action right away
So, now you're probably wondering, "What's this going to cost me?"
Here it is plain and simple. I'm realistic. And my college education always taught me to think about what could happen if things didn't work out. I don't have to sit here and tell you that this system is easily worth $997 (but I'm only going to charge you $497!)
I'm not going to compare it to the cost of a pair of designer jeans, a jacket or a year's worth of Starbuck's coffee.
I think you're already doing the math in your head and you can see that if you followed my proven formula, even if you are a total newbie selling your products or services for a few hundred dollars per sale, you'd only have to make a 2-3 sales or get 2-3 clients to justify this investment.
Yes, 2-3 sales/clients at the $200-$300 price point would justify you making this investment in monetizing your mission.
And let's face it, most of you will be offering services, packages and products in the $500 to $1000 range by the time I get through with you. And that's not including what I'm going to teach you about Law of Attraction.
So given that it would be ridiculous for me to go into a long rant about the value of what you have access to here.
But, to honor my professors, I have laid out what I think would be a worst case scenario for you.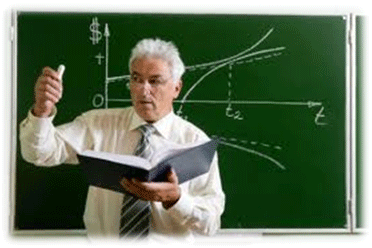 So here are my professors' fears and worries …..
EVEN if you don't make a zillion dollars this upcoming year, EVEN if you BOMB and only get a few new clients, get asked to participate in a few new opportunities, put together a few projects you've had on hold in the weeks and months that follow, you'll STILL make much more than what you were making before the course…which is way more than your investment.
How can you lose? (Unless you DON'T act now and continue to struggle trying to get clients and customers)
My professors are going to be so proud of me for this!
Are you ready to FINALLY start seeing some REAL money in your business?

Plus you're protected by my "Rapid Cash & Success System" Guarantee
I'm confident that when you get The Rapid Cash & Success System course, you're going to be thrilled. I also know that if you follow the steps and do the work, you will start having more success come to you more quickly than before so you can start creating your dream business.
If you decide to quit, just return the program to me in resalable condition within 14 days of receipt and ask me for a refund. Just let me know and I'll send you a refund out of my pocket *
Yes Kate! I'm ready to make great money doing what I LOVE!
For just $497, I understand I'm getting:
Kate's complete system for attracting the clients, opportunities and money I want for my career. This will be covered in 5 audios (with Q & A on each audio)
Instant access to download and receive the audios, transcripts and tapping scripts so you can start taking action right away.
And I know I'm protected by the "Rapid Cash & Success System" guarantee.
For any questions, please contact: info@katebeeders.com
Order Now
So, are you ready to get started?
Get started TODAY
because there are lots of clients and customers waiting to work with you.
Be Brilliant,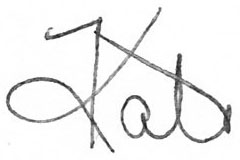 P.S. Look, let me be honest here. It doesn't matter to me if you invest in this program or not. It DOES, however, matter to me that you MAKE A DECISION about it before you jump off this page. Please don't let this be one more thing you need to "think about". Nothing will keep you from your dreams any faster than delaying decisions. So YES or NO, trust that and move forward. If YES, Get started today) and learn my system for creating your own dream business.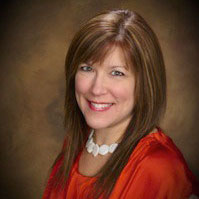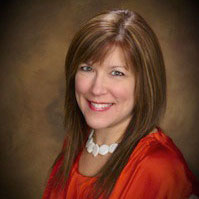 "The sales I had been hoping for came through"
Kate, coming up on December I was just thinking back to our session last year at this time. My how things change when I let go of limiting beliefs! I set up the session last year because I was worried about how I would pay my bills until January and wanted to shift my energy about it. I had never made ANY money in December in my business! I had pretty much given up on it ever happening. I was afraid to market to people, in fact. As we tapped on this, a belief came up that I didn't believe people would buy from me in December because of the holidays. When I released this belief, within 24 hours I had an idea of something I could offer that was perfect. I had 15 eager buyers, which ultimately turned into even more income as some of these folks bought higher ticket programs the following year, The real reason I'm writing you, though, is because I'm smiling looking ahead at next month. I fully expect to bring in $10,000 or more, and I have NO worries inside about how this will happen or whether it's even possible. THANK YOU for helping me believe that my business year doesn't end November 20, but December 31st!
~ Beth Grant
www.platformtoprofits.com
"My business has grown tremendously…"
Kate combines a very gentle and caring way with insightful ability to get to the heart of your challenges – and then clear them. My business has grown tremendously and I have made important changes in my daily habits that support this business growth. I highly recommend working with Kate, she will be the secret force that enables you to make the changes you seek.
~ Sharon Melnick, PhD