Everyone wants more abundance in their lives, whether professionally or personally related. To attract abundance, your energy must align with this. For example, if you want to be wealthy, you need to think "wealthy" thoughts as if you're a magnet.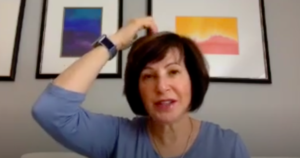 Tap along with me to take your power back and raise your confidence.
Click on the video or this link to learn more: https://youtu.be/J2rDGs3FVF8
Set some time aside today and focus on what you want to attract into your life. Is it more clients, a dream job, a fabulous vacation, or….?
My favorite methods for faster results are mindset techniques (tapping, neuroscience, and other resources I'm an expert in) and the appropriate strategies. For personal help, reach out.
Be Brilliant,

International Speaker | Best-Selling Author |
Breakthrough Success Expert | Leading Mindset Expert | Award-Winning Strategist | Private Coaching
P.S. Schedule a time to learn more about my coaching services and workshops.
P.P.S. Have you checked out all of the FREE RESOURCES available for you to help you show up in your brilliance? There are meditations, tapping videos, training, and much more!
P.P.P.S. A portion of my profits is going to animal advocacy. If you're a dog lover, please check out The Forever Cali Project. There are lots of great, free resources for you!