When my clients quickly have prospective clients say "yes" to working with them, it's time for them to raise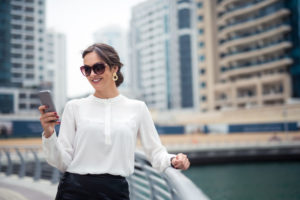 their pricing.
I believe that pricing should reflect your brand image and be congruent with the image you want to portray.  If you're telling people that your services or products are the best around, you shouldn't be offering them at bargain prices. We've all had years and years of training through advertising that you have to "pay" for the best.  Therefore, to be simultaneously great and cheap isn't believable.
So how do you know when to raise your prices?  The answer is when you're fully booked, or everyone is saying "yes" to you. That will be a clear signal to you.
That's when you need to:
a.    Raise your prices
b.    Hire team member(s) to help
c.    Leverage your time by changing your services/products
You can do one of the above or all three.
We're in a strange time right now.  The pandemic isn't going away and the economy isn't doing well.
If there is a client you want to work with and you know they can't afford your current pricing, you may want to consider one of the following:
a.    Suggest a smaller package or service that is lower in price
b.    Offer a one-time sale
c.    Refer them to someone that would be a better fit
Most importantly, don't give yourself or your services away.  That will not only devalue your brand, but it will also erode your self-confidence.
Lastly, I love to teach my clients how to sell from the inside out.  If you're uncomfortable with sales conversations (and let's face it, most entrepreneurs are), let's have a conversation about short-term coaching to master this essential part of your business.  
Schedule a time
 to connect and learn more.
Be Brilliant,

Kate Beeders
International Speaker | Best-Selling Author |
Breakthrough Success Expert | Leading Mindset Expert | Award-Winning Strategist | Private Coaching
P.S.
  With the right support, everything is easier!   
Schedule a time
 to connect and learn more.