Speaking
Kate Beeders is an in-demand, highly sought after presenter, speaking regularly to various groups of entrepreneurs and service-based professional at live events, workshops, tele-summits, and radio/television interviews. To check Kate's availability to speak for your event or for your organization, email her team at Info@KateBeeders.com.
Breakthrough Your Barriers
Attract Massive Abundance in 5 Critical Steps
Did you ever wonder why your income level plateaus? It has nothing to do with how smart you are or how hard you work. You'll keep hitting a road block until you learn how to break through your barriers.
During this exciting and inspiring presentation, Kate Beeders will teach you how to set a money goal—and achieve it—through the use of her proprietary Money Acceleration System™. You will learn the five critical areas where most people get stuck. And once you become aware of your self-sabotaging actions and learn to shift your thinking, you'll see your income accelerate to the levels you've been dreaming of.
Attend and learn how to make this the year that you finally breakthrough!
Effortless Enrollment Secrets!
3 Biggest Reasons You May Be Struggling During Sales Conversations, and How to Start Enrolling More Clients – Even If You Hate Selling!
To get more clients, you must be able to sell. But most people find sales difficult and unpleasant, and consistently avoid it – even if they have a system or script to follow. The truth is that 90% of your sales success is the mindset, not a system. And it's not about mental toughness or learning how to handle sales rejections. Instead, it's about understanding and overcoming your internal objections so you can start to effortlessly turn conversations into paying clients!
Charge What You're Worth!
3 Keys For Frustrated Entrepreneurs Who Are Ready To Quickly Breakthrough Their Invisible Financial Glass Ceiling NOW!
Most entrepreneurs start their own business because they are following their passion. The problem is that their income level doesn't match their level of expertise.
During this powerful presentation by Kate Beeders, attendees learn how to shift their relationship with money. It's time to return that old story to the library and write a new one. They also discover how to determine the magic price point that potential clients are magnetized by and quickly say "yes." Most importantly, to come from a place of confidence while increasing their rates.
Tapping Into Your Zone of Brilliance!
5 Steps to Finding Your Unique Sweet Spot of Success, Happiness And Total Fulfillment!
There's a reason you're setting the same New Year's Resolutions year after year and never getting anywhere with them. Either you're setting goals that you don't want or else setting goals you don't believe you're worthy of achieving. A news flash for you, you'll continue to hit stumbling blocks resulting in feelings of disappointment and frustration. Or maybe, you're a perceptual goal setter…mixing up ambition and aspirations and never feeling satisfied as things are never enough and there's always one more mountain to climb. Whichever describes you, you're doing it the hard way!
There's a better way to do this. Release the "shoulds". Allow yourself to get the clarity of what's most important to you, what action is the priority to take and what choices will move you closer to your deepest desires. There are five steps that illuminate your Zone of Brilliance. Everyone has one. And when you begin to operate from your zone, to make decisions from your zone, to lead with your zone, you'll be on your way to living your best life in your full Brilliance. Your zone of brilliance is your easy button! You deserve this and so much more!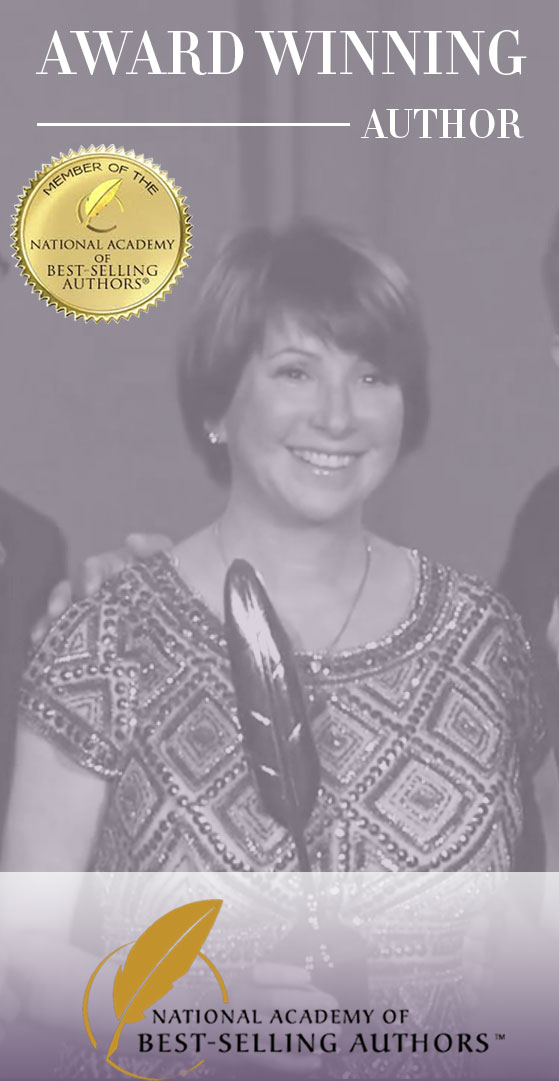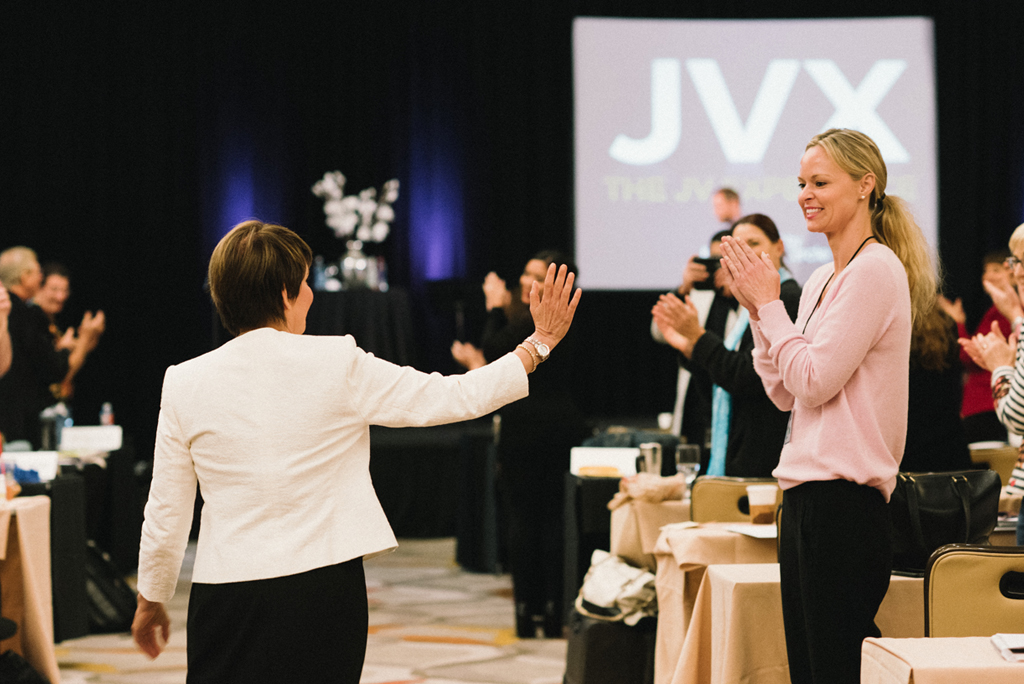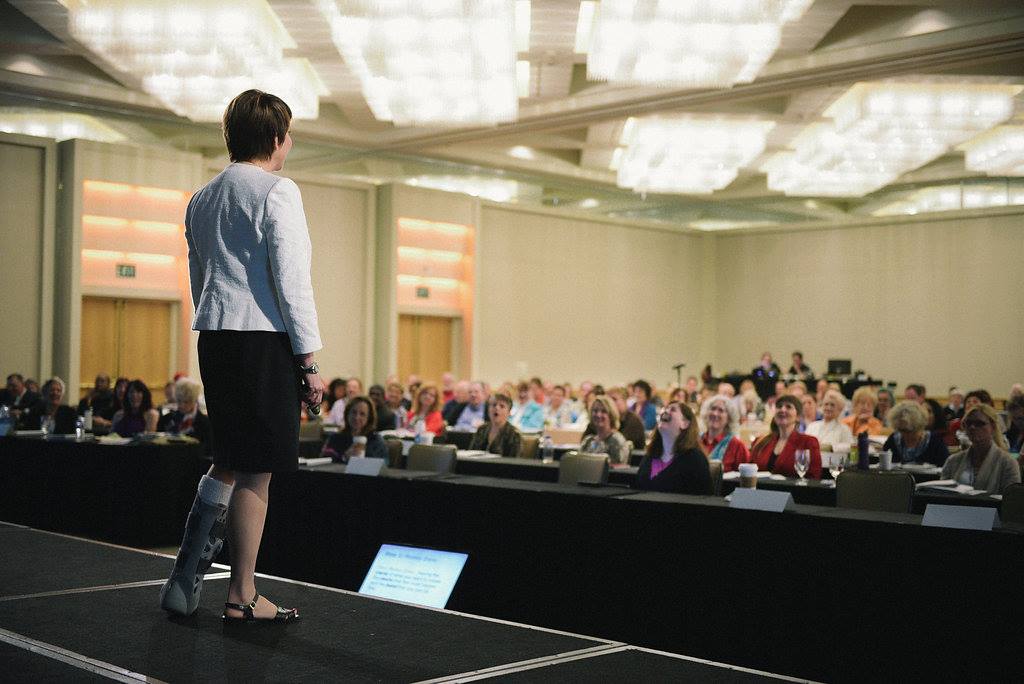 "People were coming out of her session so excited"
Kate gave a talk at BlogCamp Boston 2017. People were coming out of her session so excited, saying she had changed their outlooks, inspiring them to go for their business dreams. She has such infectious energy and deep authenticity.
Christina Inge, CEO Thoughtlight.Net
Speaking Engagements
Kate has spoken at numerous organizations, businesses, radio shows, and telesummits with audience sizes ranging from 30 – 525,000 including:
Brandeis University- Blog Camp Boston
Connect-Inspire-Go
Conversations To Clients™
Featured speaker at Las Vegas HBTA
Money Zone Event
Featured main stage presenter at JVXLive
Massachusetts Conference For Women
Featured speaker at Tampa HBTA
Featured interview on Money Matters (New England's Top Financial Radio Show)
Featured interview on Exceptional Women (Boston's Top Radio Show 106.7 Magic)
Tapping World Summit
New Balance Corporation
And, many, many more
"Her presentation leaves the audience not just motivated, but empowered..."
Kate Beeders was recently a speaker at the Connect Inspire Go 2017 Conference. We invited Kate to speak because her message of overcoming self limiting beliefs, and gaining the tools to create greater professional success, resonate with a broad audience.
Her presentation leaves the audience not just motivated, but empowered, by changing their mindsets and their way of doing business. After listening to Kate's presentation, her audience is ready to begin implementing changes which will positively impact every aspect of their lives.
Josi Fredstrup, Marketing & Events Consultant
Speaker Information Package: Photos of Kate
Click an image to download:
Contact: Info@KateBeeders.com