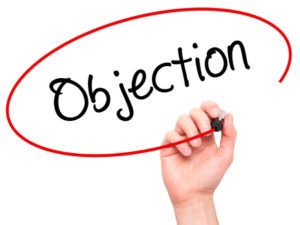 How often have you heard this?
If only it was a different day
It's not in my budget
I can figure it out myself
It's too expensive
I've bought other products and they didn't work
I need to ask my partner
Are you able to gracefully handle these objections or do you get thrown off course and stumble over your words?
If you don't know what to say, you'll either end up leaving the conversation or (hopefully you don't do this BUT I have seen it happen) bully the client into submission. Either way you lose the client and don't make the money you hoped for. That's a real shame! The truth is that most entrepreneurs don't know how to get past objections. And, I'm guessing this might be a sticking point for you too.
There's an art to doing it correctly so your ideal client will repeatedly say "yes" to you!
I'm teaching the right way to overcome objections and so much more at Conversations To Clients Live™. Register today as there are only a few seats left.
Be Brilliant,
Kate
P.S.  Pricing is going up on Sunday, June 18th.